,
A dog's life: what fashion brands offer to four-legged pets and their owner
According to statistics, the global market turnover of goods for our little brothers will reach almost $37 billion by 2025.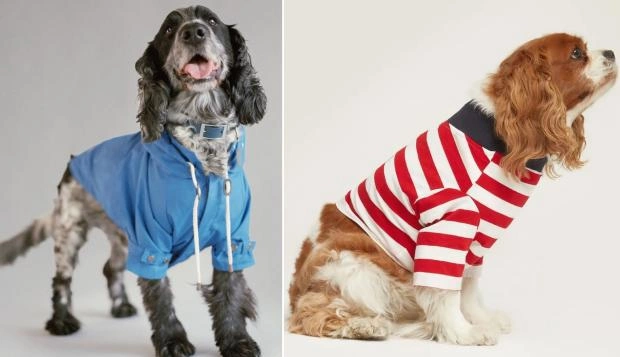 In recent years, there has been a boom in clothing and accessories for pets. Many fashion houses have already released stylish collections for them and are not going to stop. Experts note that the desire to "dress up" pets in their owners increased during the pandemic, when they worked from home, being side by side with their four-legged friends. In this review, let's see how well-known brands are meeting the increased demand.
GUCCI.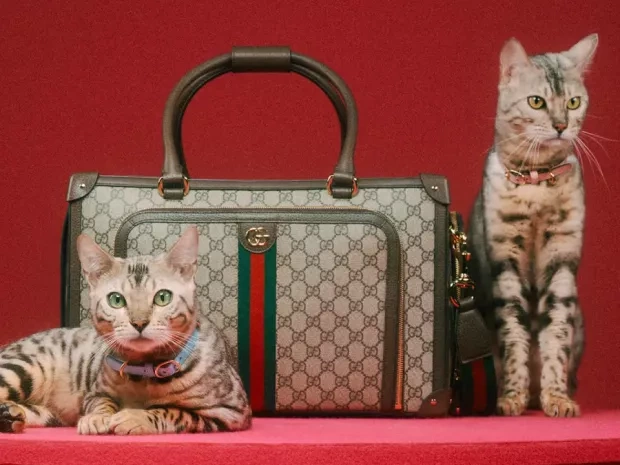 Now pets can dress up in Gucci clothes, too. Earlier this summer, the Italian luxury house released the Gucci Pet Collection, which includes clothing, accessories and pet gadgets for four-legged fashion lovers. For example, dogs, cats and other animals can wear leather collars, harnesses and leashes priced from $230 to $600, adorned with the GG logo, red-and-green rep and other signature design elements. The collection also includes leather flight pouches and litter bag holders ($220 to $460) that can be color-matched with leashes. For pet comfort at home ($565 to $7,500), the fashion house offered miniature couches, rigs with removable ceramic bowls with brass lids and feeding mats, and travel bags to carry your four-legged friends.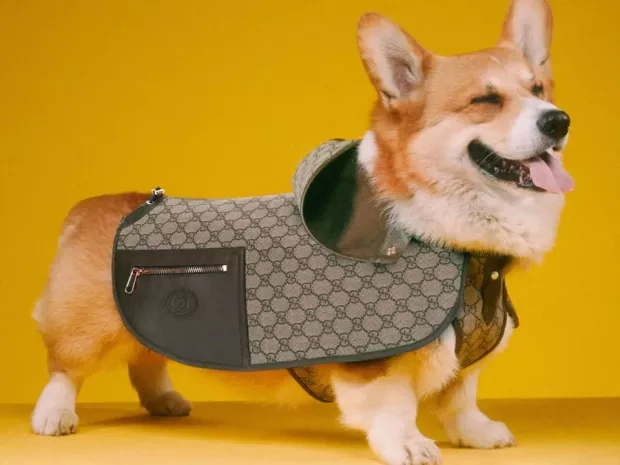 MOSCHINO.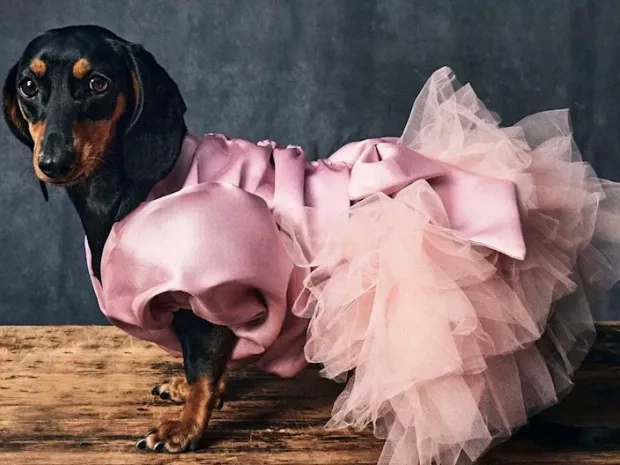 At the end of last year, the Italian fashion house released its first collection for pets. It included 14 items of clothing and accessories. Including biker jackets, trench coats, sweatshirts, T-shirts and baseball caps. Everything we used to see on humans. And even the sets of leashes, collars and ceramic bowls by Moschino are made in one style. And for solemn occasions the fashion house offers clothes for going out. Such as this ball gown of pink sateen to which goes a collar with the brand name written in gold letters. The items range in price from $107 to $506..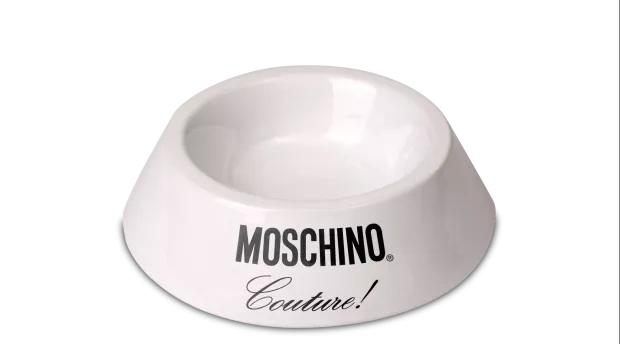 FENDI.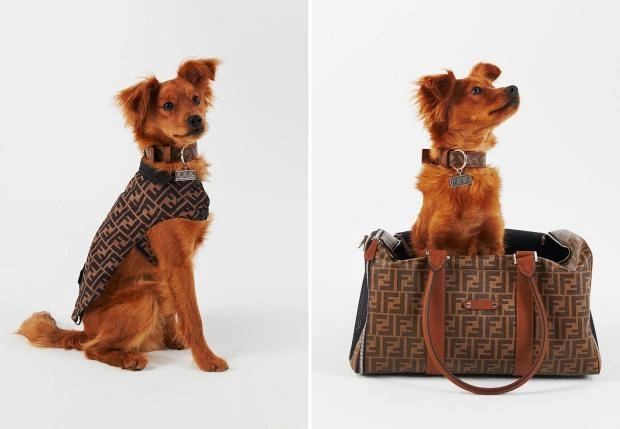 Another Italian fashion house. In April 2021, it released a collection for its four-legged friends and made an emphasis on... travel. Luxury accessories include leather carrier bags, leashes and collars decorated with FF logo. In particular, the carrying bag looks like an everyday accessory with the iconic logo, but due to the mesh "windows" on both sides it is the ideal means, thanks to which neither a person, nor a pet will not feel any discomfort while travelling. The collection also includes a stylish, water-repellent nylon raincoat for dogs. Prices range from $330 to $2970.
PANDORA.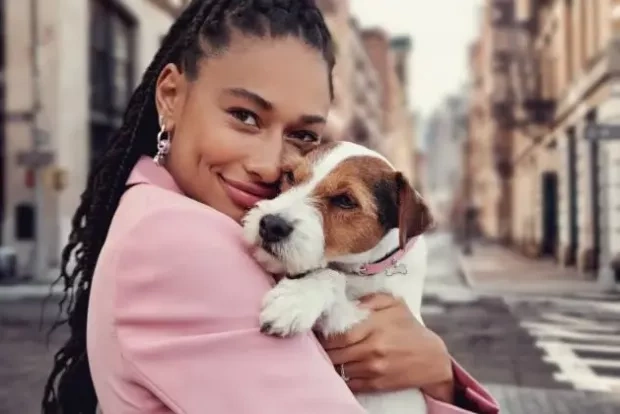 Pandora is one of the latest brands to turn its eyes to the premium pet accessory market. Pendants in the form of a sugar bone, heart or paw are the most striking detail of the collars offered by the Danish jewelers. The pieces are available in two colors and four sizes. "A reboot of mimicry is guaranteed," the company said in a press release. "Proud pet 'parents' will be able to coordinate with pets like never before."
OTHER BRANDS.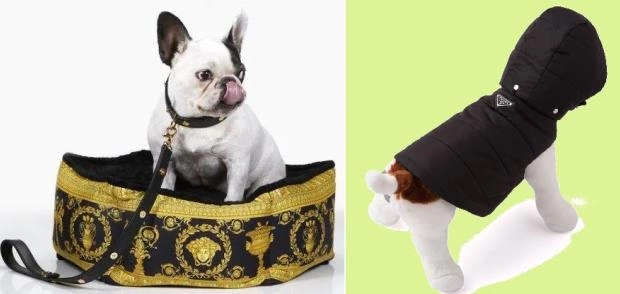 Other manufacturers also show interest in this niche of goods. For example, Yves Saint Laurent has launched feeding bowls with a marble print, Thom Browne offered striped leashes, Prada - elegant coats, and Versace some time ago struck the imagination of customers with corduroy beds for dogs and cats in a distinctive baroque coloring. Other fashion houses, such as Valentino, have not yet thought about the production of goods for four-legged friends, but they regularly integrate the theme of animals in collections for people. In October 2020 Valentino bags with portraits of dogs and cats by artist Riccardo Cusimano appeared on sale.