,
I'm a mother: Emily Ratakowski showed an urban cowgirl look
The 31-year-old model, who filed for divorce this summer, walked around New York City with her stroller.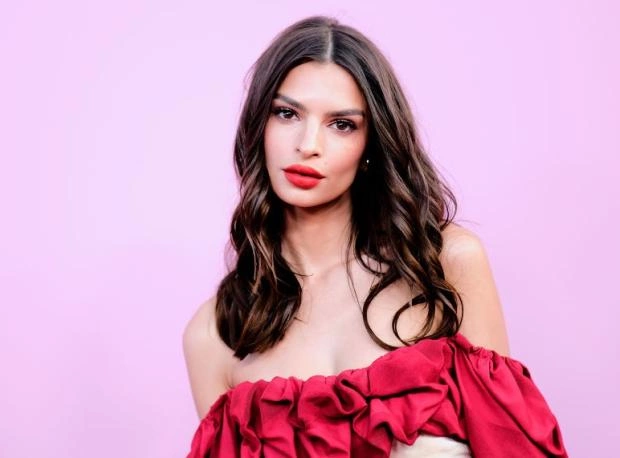 Emily Ratakowski is enjoying her free life, but at the same time not forgetting her maternal duties. Over the weekend, she was photographed on a street in New York while walking with her 1.5-year-old son Sylvester. The warm weather, with temperatures over 20 degrees, made it easy for both of them to get dressed. The boy was sitting in the baby carriage wearing overalls and barefoot, clutching a large glass of juice and looking at the people around him. His mother had chosen the image of a countrywoman for the walk - a medium-length denim godee skirt, black cossack boots, matching the color of the knitted cropped top, and accessories like sunglasses and a Louis Vuitton handbag.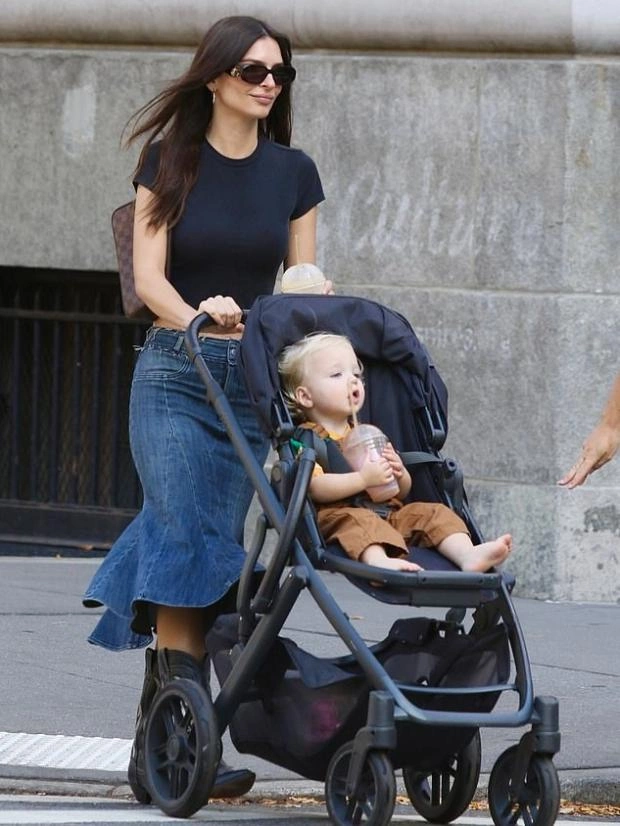 The pictures with Ratakowski and the stroller were apparently taken on the way to the park. At first, the model chatted casually for a while with a strange woman, and after crossing the road she met a man, with whom she exchanged welcoming kisses.
In the summer of Emily filed for divorce from the producer and actor Sebastian Beer-McClard after four years of marriage. The reason - his infidelity. She recently admitted in an interview for The High Low podcast that she had recently changed her attitude toward men. "I used to be a bit of a 'pick me' girl, in the sense that I couldn't decide what I liked," Ratakowski stated. "I really wanted to be picked. It was hard for me to go on a date with someone and think about how much I liked or didn't like them. I used to think about how he perceived me, what it meant, what he wanted from me, what it meant to my self-esteem. It's different now. Now it's really fun for me to go out to dinner with someone and think, "Great. I really like some of his qualities. But he also has qualities that I really don't like."