,
Lily Collins faces dilemma in 'Emily in Paris' season 3 trailer
The new episodes will begin airing on Netflix this month.
Preparez vous! Netflix has released a new trailer for the third season of Emily in Paris. From it you can get the first impression of the continuation of the romantic and professional drama that takes place in the life of a Parisian American. The new season will be released on the streaming platform on December 21, just before Christmas.
In the new trailer, Emily appears caught at a crossroads following the events of Season 2. Divided between two jobs and two men, the heroine must decide which path her troubled life will take. But there is no cause for concern. Even with all the drama, the trailer contains enough visual delights. They include colorful shots of French estates, long train rides through picturesque European landscapes, and colorful outfits displayed by Emily and her friends.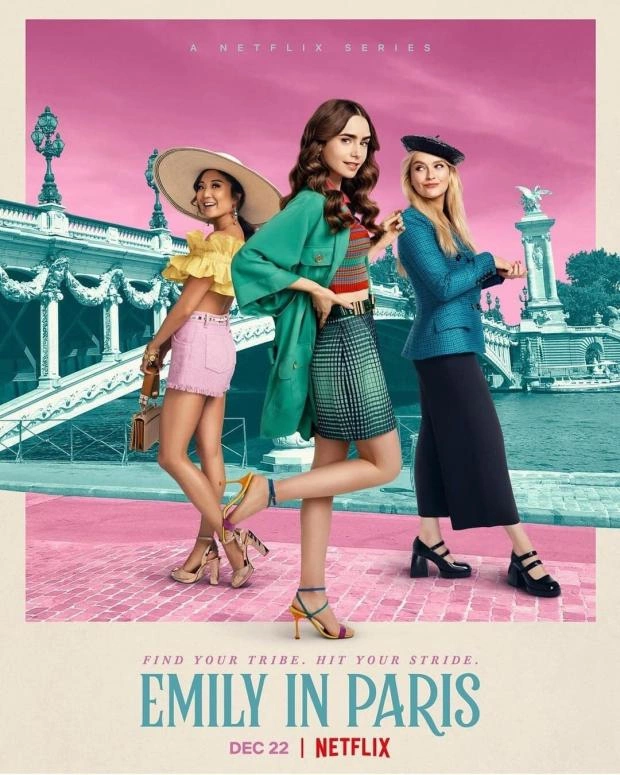 The first season of the series was released on Netflix in 2020 and immediately became a hit, serving as a kind of outlet for viewers amid the pandemic. The plot revolves around American Emily Cooper, who gets an unexpected opportunity to work in Paris. Her direct and unceremonious New World approach often clashes with the more subtle and secretive attitude of the inhabitants of the French capital. The series also contains several "soapy" storylines that give viewers something to talk about. For example, in the previous season, Emily's relationship with Gabriel became the subject of active discussion on social networks.