,
The trailer for the new film adaptation of Three Musketeers novel is out
The role of Milady the Affairess in it was played by Eva Green.
Director Martin Bourboulon believes that Alexandre Dumas Jr.'s classic novel about the adventures of the royal musketeers is worthy of not just one film, but two. A large budget has been allocated for the production of the two-part adaptation, and a trailer for the first part, The Three Musketeers: D'Artagnan, has already been unveiled. "From the Louvre to Buckingham Palace, from the slums of Paris to the siege of La Rochelle... In a kingdom torn by religious wars and threatened by a British attack, a group of men and women cross swords and tie their fates to France," reads the official synopsis.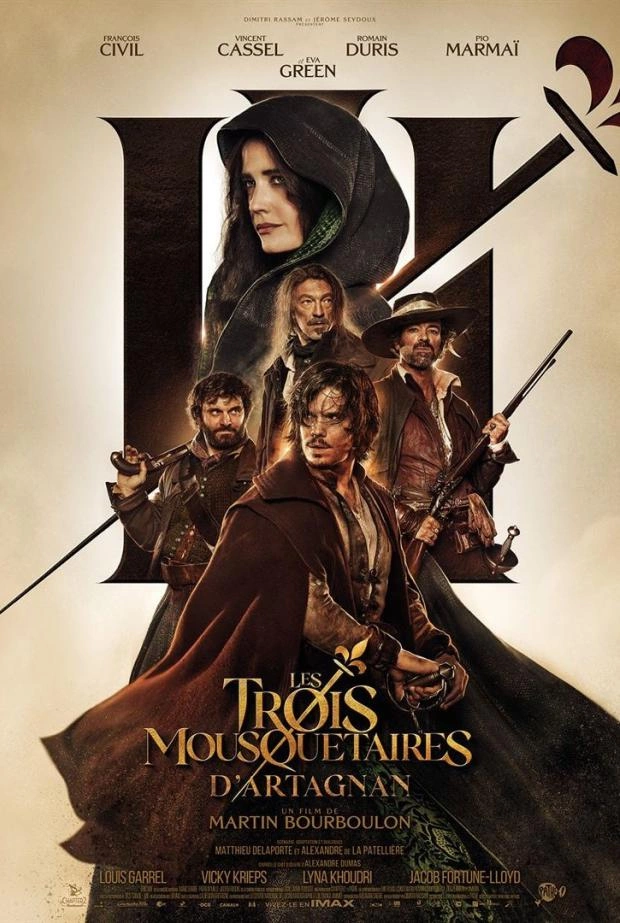 The cast of the film includes François Civil, Vincent Cassel, Romain Durys, Pio Marmay and Eva Green. The project is by far the biggest in Bourboulon's career. Prior to that, he worked on such films as "Love in the Breakdown" (2014), "French Divorce" (2016) and "Eiffel" (2021).
The first part of "The Three Musketeers: D'Artagnan" will be released in cinemas on April 5, 2023. Distribution of the second part, called "The Three Musketeers: Milady", is expected by the end of next year, closer to the Catholic Christmas.