,
Netflix releases trailer for The Witcher: Origins
Fans of Andrzej Sapkowski's saga will be able to see it this month.
1200 years before the events of The Witcher, the Continent was a completely different place. It was ruled by elves and there were no monsters on it. In the Witcher novels, Andrzej Sapkowski touched only lightly on this time period when talking about the past. However, Netflix decided to fill this gap and announced a four-episode prequel series The Witcher: Origins, which will answer the questions: how the choice fell on The Witcher and why.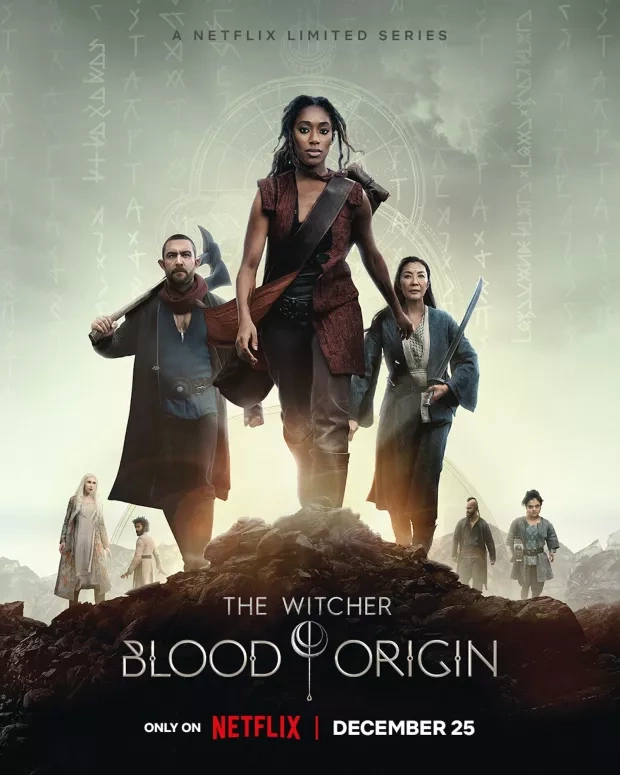 Netflix has published a trailer from which you can get a first impression of the upcoming mini-project. At this point in the history of the Continent, relative peace reigned. But the emergence of a dark empire seeking to dominate the races that lived there was inevitable. In addition, monsters came to the Continent through the doors between the worlds. And this was the reason for the unification of the seven warriors in order to defeat these strange creatures.
The project starred Michelle Yeoh, Sophia Brown, Lawrence O'Fuaran, Nathaniel Curtis and others. The Witcher: Origins will be released on Netflix on December 25th.