,
In the movie with Lindsay Lohan, her role in Mean Girls was recognized
In one scene of the new film, the 36-year-old actress appears in a hot pink ski suit, echoing her character's "favorite" color from the 2004 film.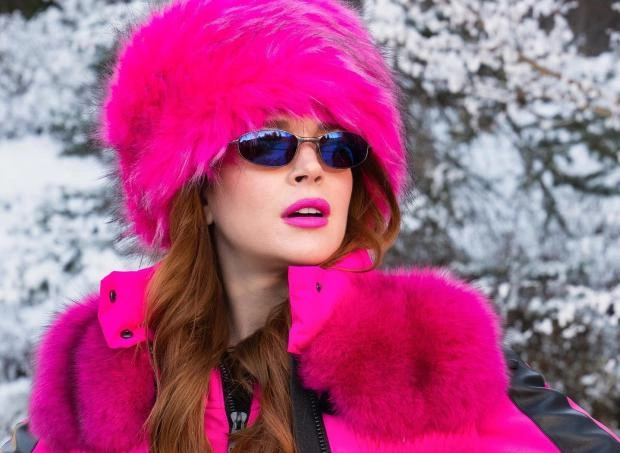 Lindsay Lohan returned to the big movie and did it with a reference to the stellar past. For the first time in nearly a decade, she stars as spoiled hotel heiress Sierra Belmont in the new film A Christmas to Remember. In the story, she gets injured while skiing and falls into amnesia. In addition to the warm romantic story, Netflix viewers also paid attention to the heroine's flamboyant style.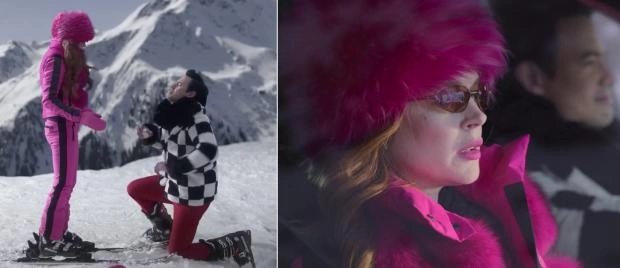 "She definitely plays two different characters, which gave us a lot of room to express ourselves," explained Merry Christmas costume designer Emerson Alvarez. In the good old tradition of Christmas rom-coms, Lohan falls in love with the widowed owner of the local North Star Lodge (Chord Overstreet) when he finds her after a terrible fall. And over the course of the movie, fans see her style evolve from diva outfits to cute holiday sweaters.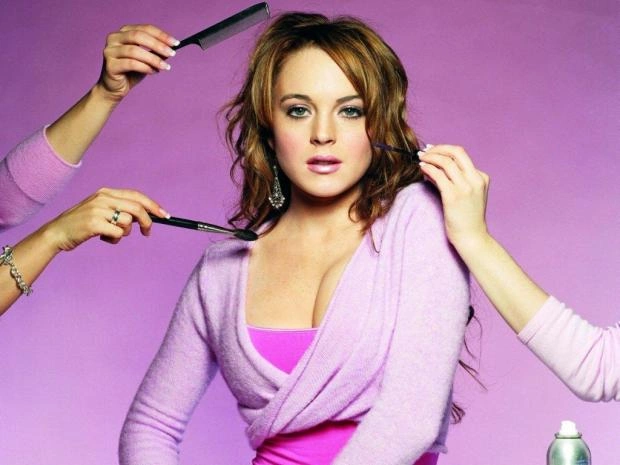 Among her images, viewers noticed a "nod" in favor of Lohan's iconic role in the comedy Mean Girls (2004). In the scene where Sierra sings "Jingle Bell Rock", she is wearing a glamorous hot pink ski suit with fur trim. It turned out that this moment was not a coincidence. "In my opinion, this image is a completely intentional reference to Mean Girls, and I love how it ended up working," explained Alvarez.