,
'Emily in Paris' costume designer: 'I don't do fashion, I make characters'
Frenchwoman Marilyn Fitoussi spoke with WWD about working on a popular project, her style preferences and the characters she likes to dress up.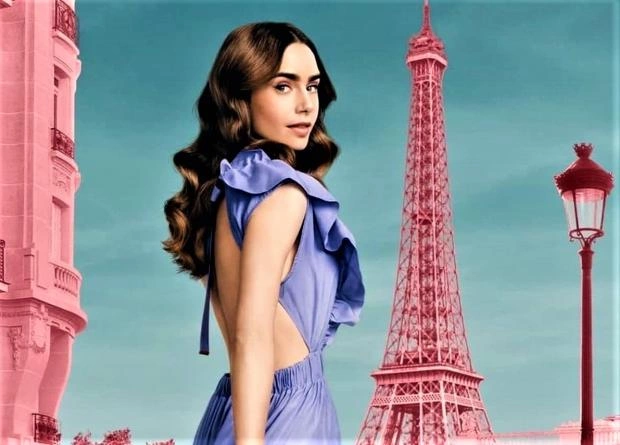 The fashion in Emily in Paris is as charming as the views of the French capital. But Season 3 costume designer Marilyn Fitoussi says she wasn't interested in setting any trends. In fact, the impact of the series on fashion and the desire of the audience to see it on the screen was surprising at first. "Actually, I didn't understand what was going on. And that's probably the best thing it could be, because I could work stress-free. My mind is clear and calm," she admitted. However, she listens to the critics and accepts the fact that the show has its detractors. I even agree with some remarks, namely that the design of clothes in the project is not fashion, and that perhaps there are too many prints, patterns and jewelry flashing on the screen, but these are her personal style preferences.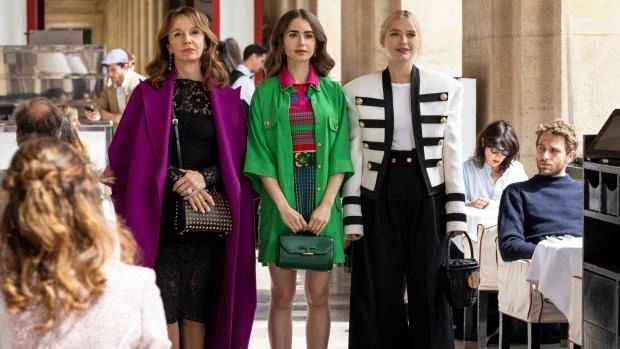 "Everything they say helps me become stronger, and in a certain way makes it worse. Having as many critics as there were in the previous season makes you grow up. My mission is accomplished - if 50% of people love the show and 50% hate it. So we got a response. What I did was not neutral. You may or may not like it, but it was a real statement," says Fitoussi, who has taken over the costume design for the new season from her supervisor Patricia Field.
At the same time, Marilyn claims that she is not engaged in fashion: "I created characters and did not try to impose trends." In the new season, she decided to pay special attention to the main character Emily Cooper (Lily Collins), a charming and enterprising American who conquers the French capital. "We knew we had to evolve her style, the evolution of an American woman working and living in Paris. I wanted to show how much she can showcase the French culture that I've only watched in past seasons."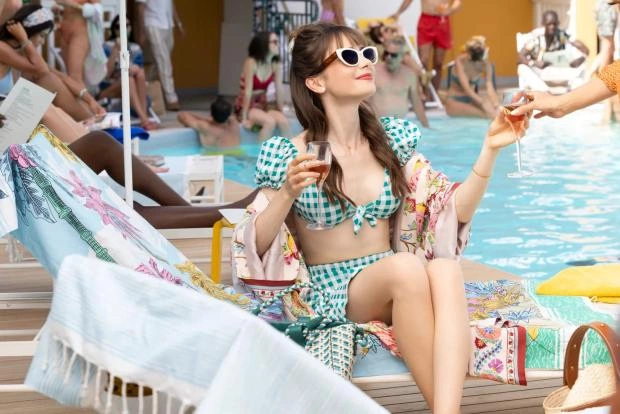 This was a lot of work, literally. Fitoussi and her team had more than 40,000 pieces of clothing and accessories at their disposal from brands such as Valentino, Jean Paul Gaultier, Christian Lacroix, Kévin Germanier, Grace Ling, Victor Weinsanto and others. "It was like a museum, but we were well organized . Two people received and placed everything that came into the office, whether it was rented or bought. They also strictly followed the dates of required returns and what items needed to be submitted for photo shoots. We are terribly organized. Inside our showroom, army discipline reigns," she added with a smile.
Working 15-17 hour days and often seven days a week, Fitoussi says she loves what she does and wants to achieve excellence. "I don't keep track of time, and there is no glamour. Often you have to get up at 4:30 am to get ready for the shoot. But if that doesn't interest you, you should look for another job. You must fully show the desired product type. It takes many hours (work), research and you have to be constantly involved. If it doesn't, then you're out of the game. You need to think about the next step."
"Very smart, restrained and patient" Collins, like a mathematician, can keep a lot of different information in her head at the same time. Incredibly organic in the role, the actress and Fitoussi speak frankly and without offense, which allows Collins to be more subtle in her acting and to be mindful of different silhouettes to develop the character of the heroine. "It helps me a lot to push personal boundaries," Fitoussi admits. "She is a very deep person and respects all members of the crew. At work, she knows everyone by name."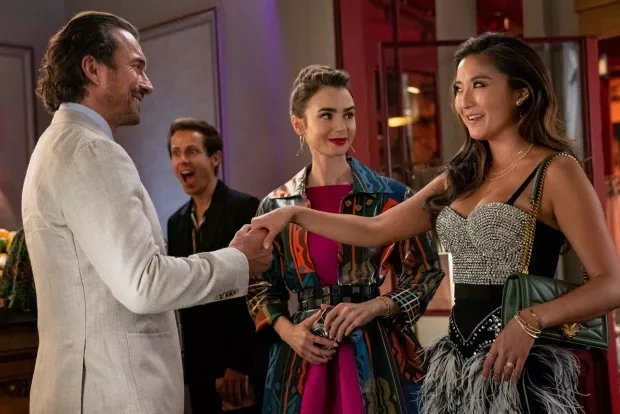 Fan love for Philippine character Leroy-Beaulieu pleases costume designer and middle-aged woman Fitoussi. "For the women of our generation, she is the (type of) person we look forward to. She decided not to hide the aging process outwardly. In the first season, she had a scene where she could not show her arms and back. But she decided to show the body of a woman who began to age. She is quite fearless and forces herself to be so, deciding that the audience should see her hands and body. And she is a very beautiful woman," adds Marilyn.
Another audience favorite is Samuel Arnold's character, Emily's colleague Julien, who has a bright and cheerful personality, Fitoussi explains. "When I first met Samuel, he was very humble. Dressed all the time in black or dark blue. He did not wear other colors at that time," she says. "Now he increasingly asks to add colors. He pushes me towards more eclectic looks and wants more risqué silhouettes from me."
The third season will also bring to the screen such bold colors as neon lemon or acid green, as well as unexpected combinations of sky blue and red. Color is a hero in its own right in the Netflix series, and the costume designer only rhetorically asks, "Why not?"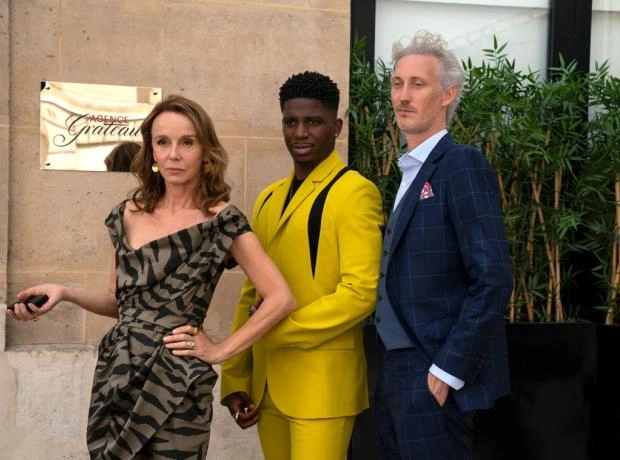 Referring to the words of the creator of the TV show Darren Star that the national colors of France are now black, gray and white, Fitoussi says that this is reality, but not the one she adheres to. "Why are we so ashamed and afraid of color? Why does this provoke us? Are we feeling too open?" she says. "The French hate dressing up and sometimes being the center of attention. They want to be neutral. They want to disappear, but at the same time have clothing brands. I ask why the French are so afraid of the colorful world, and why only a few designers use color."
The "mirror game" of the third season is built around the characters of Collins and Leroy-Beaulieu, who treat each other with love and hate. Viewers will see how the "arrogant, boastful Sylvie" can wear color as boldly and confidently as Emily does. In response, Emily is able to interpret her boss's favorite high-waisted trouser style into her own signature style. Each of them borrows a little from the other, admiring, competing and giving a sign of respect without uttering extra words, says Marilyn.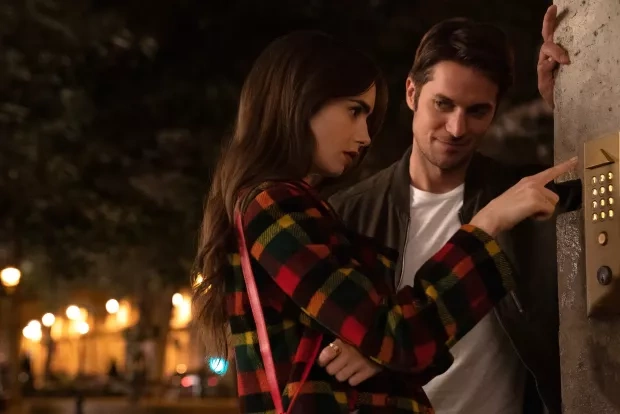 Another starting point was Collins' freshly cut bangs, which reminded Fitoussi of the films of Jean-Luc Godard, the French New Wave and iconic heroines of the 60s who flaunted this hairstyle. With only six weeks to prep for the first three episodes, Fitoussi had a lot to think about. She also had only two days to try on with Collins. The hardest thing for a costume designer on this kind of project is the lack of information about the next scene - whether it will be a pompous fashion show or a costume party - you need to be ready for anything.
"It is quite difficult to predict. We had hangers full of evening dresses, business suits, sportswear and casual wear. We never know what the writers will come up with for her," she said.