,
Tom Cruise thanked cinema goers before jumping from helicopter
The 60-year-old actor recorded a spectacular promo for the new film "Mission: Impossible: Deadly Reckoning"
Once again, Tom Cruise jumped from a helicopter - this time to once again thank the fans of his hit this year, "Top Gun: Maverick." "Hey everyone, here we are over stunning South Africa and we're filming Mission: Impossible: Deadly Reckoning Parts One and Two," the actor yelled into the camera as he leaned out of the cockpit of a flying helicopter. "I didn't want this year to end and I didn't thank you all for visiting the cinemas. And thank you for supporting Top Gun: Maverick.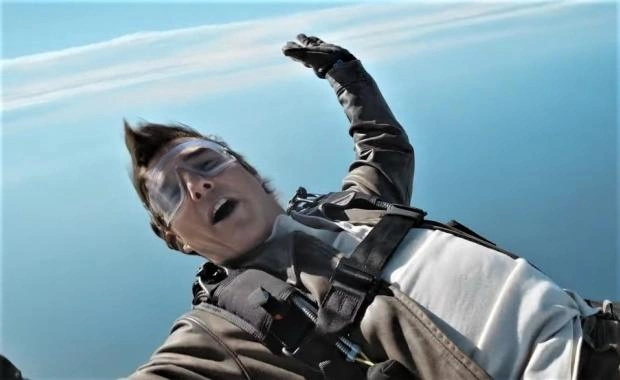 A little later, director Christopher McQuarrie appeared in the video along with Cruise, who, as you know, wrote the script for Top Gun: Maverick, and also should direct the seventh and eighth parts of The Mission. The director thanked the audience, and then shifted the focus of the conversation: "Hey, listen, we really need to shoot. We still have to work on this scene." After that, Cruz jumped out of the helicopter, apparently with a cameraman, and continued to address the audience in the position of a flying starfish. "As always, thanks for letting me entertain you. It is indeed a matter of honor. I'm running out of height so I have to get back to work. We need to film the scene. I wish you all safe and happy holidays. See you at the movies," the actor concluded before being blown away by the wind towards the ocean.
"Mission Impossible: Deadly Reckoning. Part I "will be released on wide screens on July 12, 2023. The planned budget for the film is $290 million.