,
Scream 6 thriller teaser is out
The new film of the popular horror franchise will be released on March 8, 2023.
The sixth Scream differs from the previous films of the popular youth franchise. First of all, it will not feature Neve Campbell's heroine Sydney Prescott, the protagonist of the story of how a mysterious killer disguised as Ghostface has taken over the company of young people..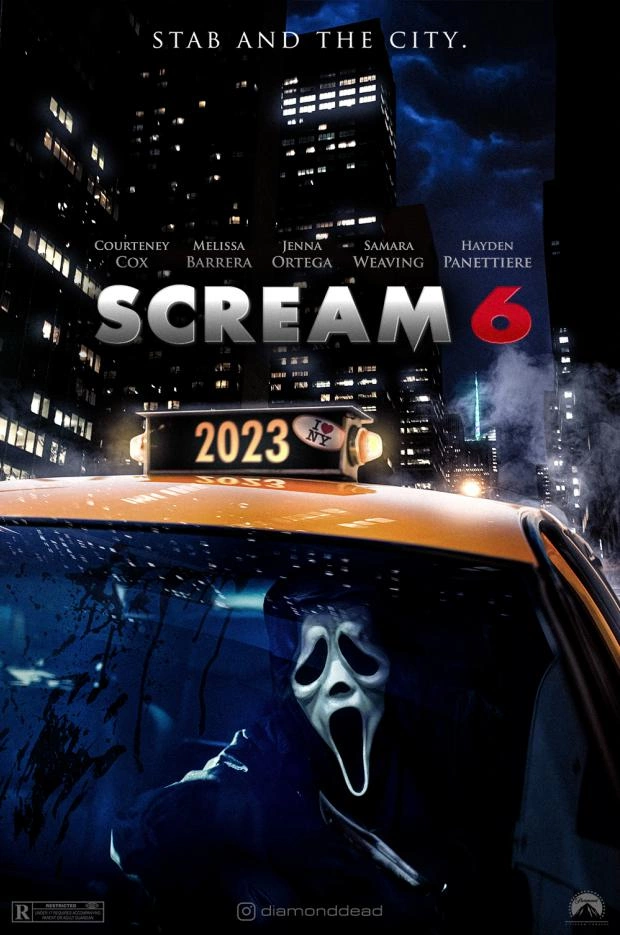 Secondly, the scene this time is not the small suburb of Woodborough, where it all began, but the big and noisy New York City. In a short video published by Paramount Pictures you can just see a subway car of the New York subway, where a masked man in black clothes commits another murder.
The film stars Courtney Cox, Jenna Ortega, Hayden Panettieri, Devin Nekoda, Josh Segarra and others.