,
Trailer released for Murder Mystery 2 starring Jennifer Aniston
The crime comedy about the resilient Spitz spouses will be released on Netflix in March.
The new trailer for Murder Mystery 2 is finally here. Jennifer Aniston and Adam Sandler return to the screen as Audrey and Nick Spitz. According to the plot, they go on an exciting trip before a new disaster strikes.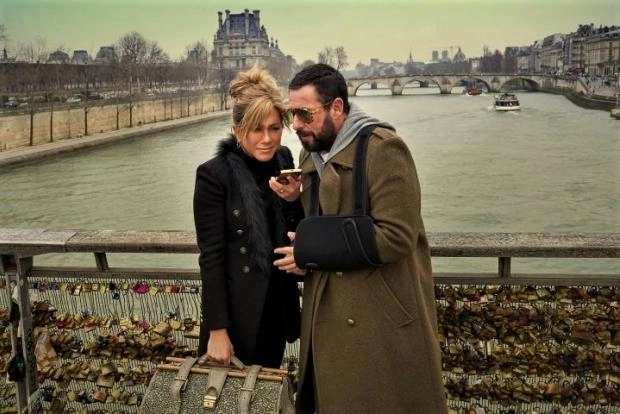 The sequel's official synopsis reads: "Four years after solving the first murder mystery, Nick and Audrey are full-time detectives, struggling to get their private agency off the ground. One day they receive an invitation to celebrate the wedding of a friend of the Maharaja on his exotic island. But trouble again haunts the Spitz when the groom is kidnapped for ransom at the beginning of the celebrations. And that makes every guest, family member, and the bride herself a suspect."
Directed by Jeremy Garelik, starring Mark Strong, Melanie Laurent, Jodie Turner-Smith, Kuhu Verma, John Kani and Dany Boon. Murder Mystery 2 hits Netflix on March 31st.