,
"Life doesn't end after 40": Reese Witherspoon and Ashton Kutcher romcom
The Oscar-winner starred with Ashton Kutcher in Netflix's "Your Place or Mine"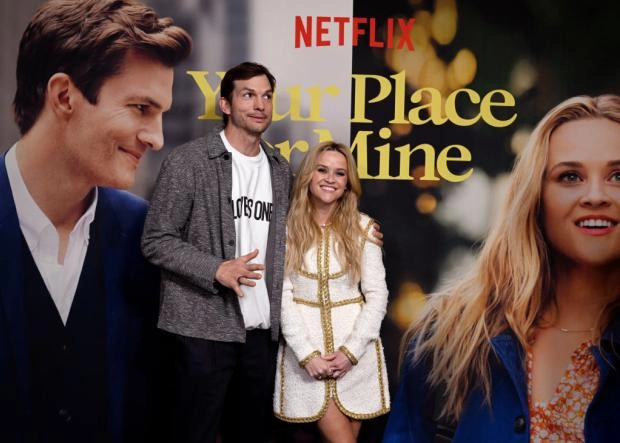 Reese Witherspoon is returning to her roots, to romantic comedies. For the past six years, she's starred mostly in dramas, and now, a Netflix movie, "To Me or You," flips the cliché of romcoms and covers middle-aged relationships, where she played the title role. "Has it really been that long? I didn't have that goal. I don't think I'll ever stop doing them," Witherspoon told Vanity Fair at the premiere of her new film in Los Angeles. "They're very important to me. It's my favorite genre because it makes people feel good. And this (picture), in general, is special because we have different voices and different perspectives to tell the story. Our film is about a single mother in her 40s getting a second chance to find love. You don't often see that in a romantic comedy.".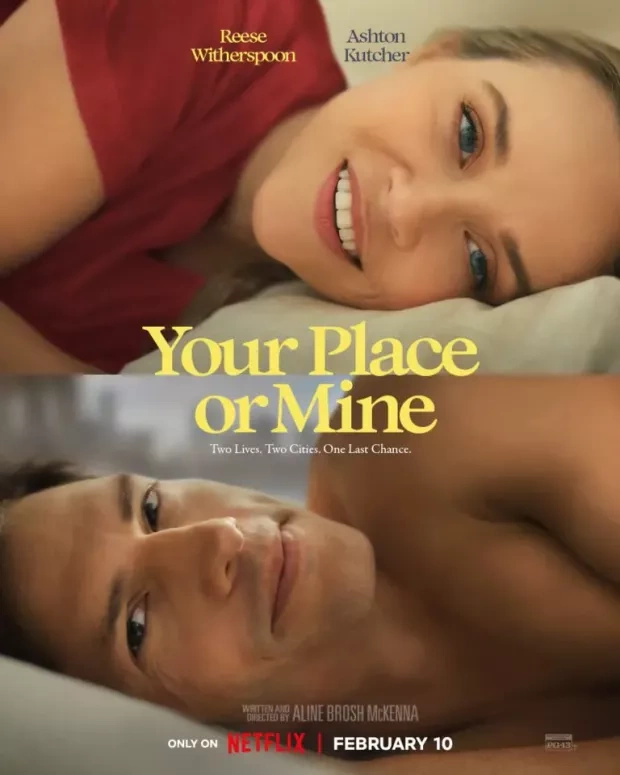 On Feb. 10, "Your place or my place" will be released on Netflix. In the story, Debbie (Witherspoon) and Peter (Kutcher) are longtime friends whose relationship began with one night spent together. Twenty years later, Debbie lives in Los Angeles and is raising a 13-year-old son, while pathologically afraid of responsibility, Peter finds himself in a luxurious bachelor pad in New York City's Brooklyn. The two are still incredibly close and talk daily on FaceTime. Peter offers to swap houses for a week so that Debbie can take her final exam in New York and get her master's degree while he looks after her son in Los Angeles. This exchange leads them to important conclusions about their attitudes toward each other.
"Women over 40 deserve stories, too. It's important to know that after 40, life doesn't end," the actress says. "My heroine has ambition, and she wants to feel alive. You don't have to be in your 20s to be able to feel that, and I think a lot of women feel the same way when they get to my age. We want to see something that is very close to reality. Even with Ashton's character, we're showing the reality that 40-year-olds live in, and it's something that's never been talked about before, and hopefully it will change people's perspective. There's still an affair and an escape in our story, but we're trying to connect what we see in everyday life with what we want to see in the movies."
Kutcher has also made a return of sorts with this film after a long absence from the screen. His previous feature film, Jobs: Empire of Temptation, came out in 2013, and from 2016 to 2020, he starred in the TV series The Ranch. At the same time, Kutcher began a parallel career as a technology investor, investing at the startup stage in such successful companies as Uber, Airbnb and Spotify. In 2019, he was diagnosed with a rare autoimmune disease that once resulted in an inability to see, hear and walk. It took him a year to recover. Now he's playing again, with a different perspective. Last summer, he appeared in a supporting role in the drama "Revenge," and most recently reprised his starring role as Kelso in the spin-off of the popular sitcom "The '70s Show," "The '90s Show." "I guess I realized at that time that the world needed solutions to the problems in the world. And it's very important to tell stories that affect public discourse and influence narrative. I love telling stories. I want to be part of companies and projects that tell people something and bring them joy. "Youк place or my place" is a fun movie, and I hope it makes people happy. It's made for me."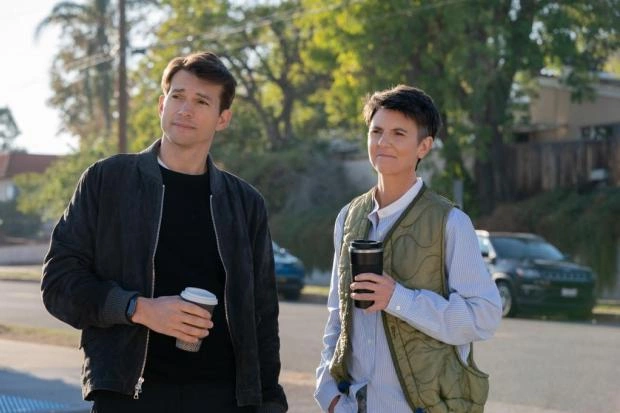 "I don't consider it an absence," Kutcher says of that time period. "My wife (Mila Kunis) is an actress and has a production company and is always brewing in that. I think I'm just very quiet in the public space so I can concentrate on things I really care about, like my family."
When Kutcher read the script "To me or to you," he immediately knew he had to get the role. In many ways, he "lit up" because the story reflected the experience of his personal life. "First of all, I've always wanted to work with Reese," Ashton explained. "She's the perfect storyteller. Secondly, when I read the script about two people who have been friends for 20 years and then suddenly realize there's more between them, I was gripped by it. I have something to say about that part of the story. That's how I connected with my wife."
As Kutcher mentioned, Witherspoon is a storyteller who has built an empire around female empowerment. She founded the production company Hello Sunshine to focus on female-led projects, which has resulted in series like "Big Little Lies" and "The Morning Show." She also launched the popular Draper James clothing line and the book club, which has become a source of inspiration for the film industry. With an Oscar nomination, having achievements both in front of and behind the camera, what does she achieve? "I want to create opportunities for women to achieve success and be able to tell their stories in their own words," Reese says. "I really want to change this business and make it different from what it was when I got into it."