,
No scenes with Amber Heard were cut from the second Aquaman
Earlier in the media there was information about Warner Bros.'s intentions to cut all episodes involving the actress from the film.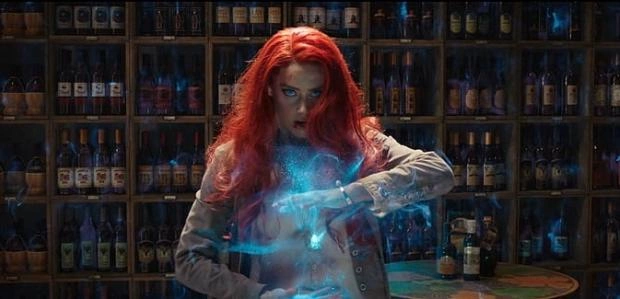 On June 14, Just Jared reported that all moments with Amber Heard were removed from "Aquaman 2". According to the tabloid, Warner Bros. management planned to cast the role originally played by Heard and re-shoot all the scenes with her character.
The actress' manager denies this news: "The rumor mill has been going on since day one - inaccurate, tactless and slightly insane," he opined.
Two years earlier, a petition was created online and signed by Amber's anti-fans. They asked not to involve the celebrity in the filming of the second "Aquaman". This wave of abuse against the actress has been stirred up by fans of her ex-husband Johnny Depp.