,
"Wednesday" - the audience is waiting for the epic dance of the father
The performer of the role of Gomez Adams slightly lifted the veil of mystery over the continuation of the story.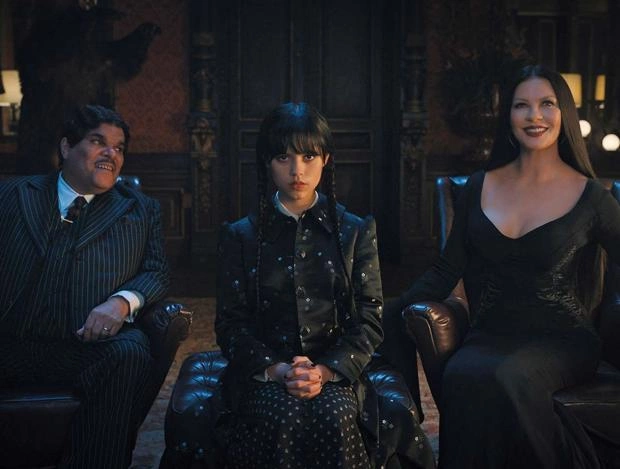 Luis Guzmán teased viewers of the upcoming season of Tim Burton's Wednesday with action, dancing and sword fighting. In an interview with Screen Rant, Wednesday's Father Gomez Adams said: "It's a plan, it's a plan. I'm going to dance; I'm going to fight with swords. And there is another idea. I don't know what it is, but it is," the actor jokingly noted.
In the first season, the main character's parents, Gomez and Morticia Adams, were not heavily represented. They only brought Wednesday to their alma mater, Nevermore Academy, where, in fact, most of the action unfolded. Virtually no participation of the older generation. Including, the famous Wednesday dance happened, which became viral in social networks.
The successful Netflix series was renewed for a second season in January. The creators of the super-successful project are still keeping secret the details of how the story of Wednesday and her family will develop further. But judging by the words of Guzman, his role and the role of his on-screen wife Catherine Zeta-Jones, who played Morticia, will definitely be expanded.