,
Salma Hayek became the heroine of the "release of confidence" Marie Claire
The 56-year-old actress shared the secrets of how to stay in demand and live life to the fullest.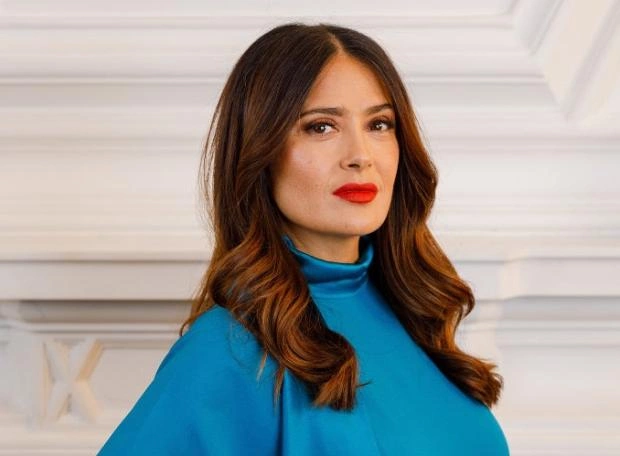 Salma Hayek Pinault uses Hollywood stardom to push boundaries, inspire change and pave the way for a new generation of women. Marie Claire magazine named her the cover star and face of their "confidence issue", admiring her many traits from her positive attitude towards age to her sexual emancipation.
Starting her career as a Mexican soap opera star, Hayek Pino rose to become one of the most influential Hollywood and Latin American actresses, appearing in countless blockbusters and even earning an Oscar nomination for her lead role in the biopic Frida (2002). Equally impressive is her work behind the camera as a critically acclaimed producer who founded the production company Ventanarosa in 1999.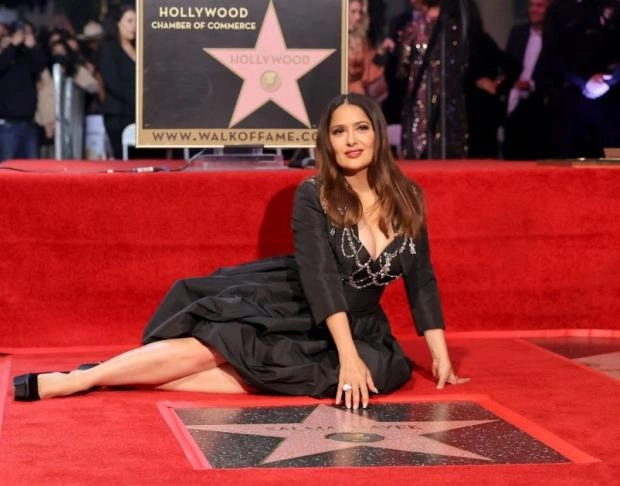 But 25 years later, the mother of four is not slowing down. In fact, at 56, she is in top shape, explaining to a magazine, "It's amazing I've never worked that hard... I'm just amazed that at this age I'm still working and having the best time of my career."
This month, the final part of the Magic Mike franchise was released, where she played one of the main roles. The project feels like "a full cycle of empowerment," she says.
In the Confidence Edition with Salma Hayek Pino, learn how to gain strength and practical confidence in all areas of life, from relationships to finances. Not to mention that we will hear words of wisdom from the main character in an honest, courageous and deep interview. In this review, five lessons from Salma Hayek Pino.
Embrace change and use it for self-discovery
"I like change – that's my goal. Is there anything I don't know about myself that I would like to know? I believe in change - it is the only form of evolution. I don't like being boxed, and I have the perfect profession for that."
Being a mother does not mean sacrificing a career
"Children are a commitment for life. They need you. I think it would make the same sense to me if I stopped working and accepted it. But surprisingly, I have never worked so hard. When I had time, I didn't have so many offers! It came to me when I was about to give up – because age is also a factor – but somehow it worked."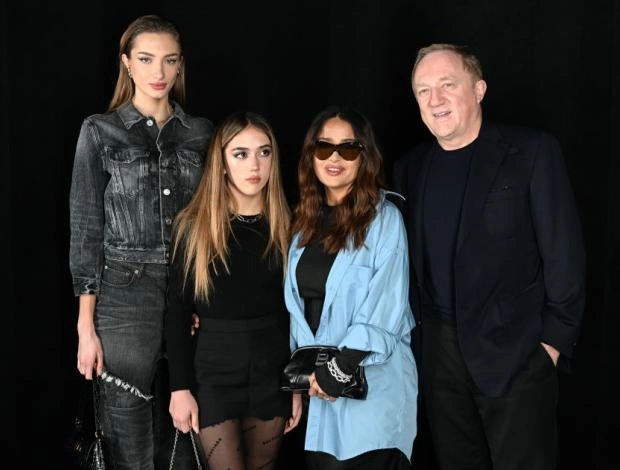 Don't be afraid to be afraid
"I always find satisfaction in saying, 'I can still do this. Once you dive in, you have to fit in and be that character. There is no place for fear. I'm not afraid to be afraid. I don't know if I'm fearless. I was fearless before I had children. And then I became someone who worries about everything."
Give yourself a choice
"When I read the Magic Mike script, I had my preconceptions, but what surprised me was that the woman's point of view was extremely important. What attracted me was the concept of a woman feeling out of her element. She is at a point in her life where she asks herself, "Who am I and what is my contribution?" I think a lot of women, especially women of my generation, feel the lack of opportunity and that people don't take us seriously... On the other hand, in this film, instead of me dancing for the guys, the guy dances for me. It feels like a full cycle of empowerment."
Accept age and be grateful
"It's about living in the present. When you live in the present moment, you forget some things; I don't think about how old I am and when I woke up. I don't even look in the mirror. However, sometimes I look in the mirror and think, "Oh Jesus," or I will think, "Why am I always so tired?" and I will remember, "Ah, I'm older now." When it hits me, I make an effort to get back in touch with life. I'm just amazed that at this age I'm still working and having the best time of my career."