,
The trailer for the fantasy film "Peter Pan and Wendy" has been released
In the video, you can see Jude Law as Captain Hook, and Yara Shahidi as the Tinker Bell fairy.
Peter Pan and Wendy embark on another daring adventure. This is evidenced by the first trailer, featuring Alexandra Moloney and Ever Anderson in the lead roles, respectively. Plus, you can see Yara Shahidi as a Tinker Bell fairy, and Jude Law as Captain Hook. The film is a reimagining of the classic novel by James Barry and the 1953 Disney cartoon.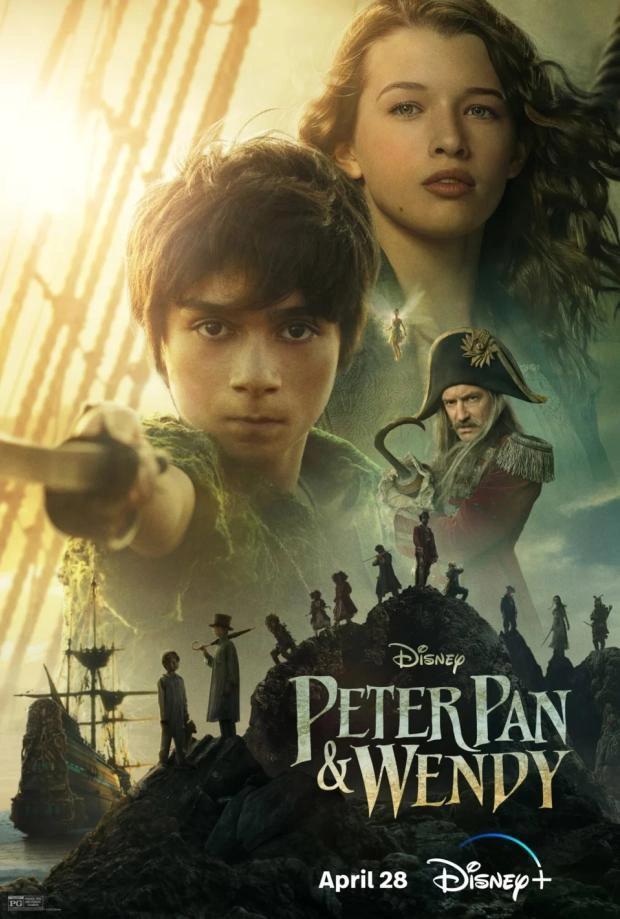 In the story, Wendy Darling meets Peter Pan, a magical boy who refuses to grow up. "Together with Peter, her brothers, and the tiny Tinker Bell Fairy, she travels to the magical world of Neverland," reads the synopsis. "There, she meets the evil pirate leader, Captain Hook, and embarks on an exciting and dangerous adventure that will change her life forever."
Peter Pan and Wendy directed by David Lowery (Pete and His Dragon, The Legend of the Green Knight) based on a screenplay co-written with Toby Halbrooks. "When making the film, we wanted to give our retelling an emotional sincerity, an open heart and a great sense of adventure," the director said in a press statement. The film will be released on April 28th.