,
Video of Brendan Fraser's transformation for 'The Whale' leaked online
Each shooting day, the 54-year-old actor spent 6 hours in the dressing room.
Following the success of Darren Aronofsky's The Whale and Brendan Fraser's drama, A24 released an unusual video. In it, you can see how the actor went through a daily external transformation for the role of the secluded and obese English teacher Charlie. In particular, the video shows the work of make-up artists on an actor sitting in front of a mirror.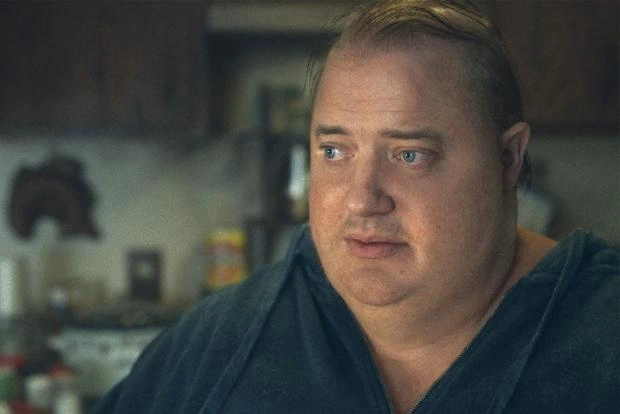 In order to faithfully portray the 270-pound hero, Brendan actually put on weight and went through six hours of make-up every day of filming. He also had to wear special overlays that increase the volume of the body, which caused him some inconvenience. To alleviate the heat he experienced, there were always five ice packs on the set.
In addition, Fraser worked with a dance coach for five months before filming to realistically depict the movements of an overweight person.