,
The drama "The Righteous" will be widely distributed in Israel
The film is produced by Central Partnership, WeiT Media, Nikita Mikhalkov's TRITE, Russia 1 TV channel, with the support of the Cinema Fund.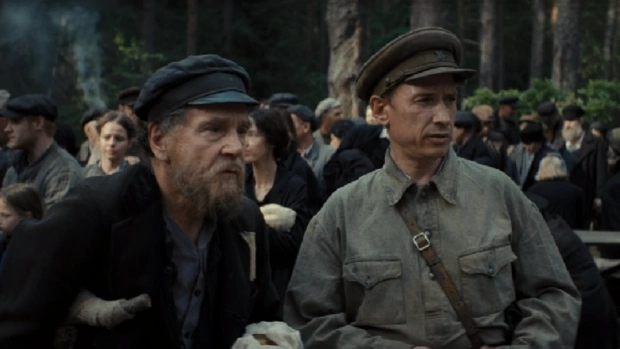 On April 13, Sergei Ursulyak's drama "The Righteous", which has already become a box office leader in Russia, will be released on the big screens in Israel. The date was not chosen by chance: Israeli viewers will see the film on the eve of Holocaust Memorial Day. The film, based on true events, will be shown in its original language, with subtitles in Hebrew.
Special screenings of the film was held in Israel earlier - in December 2022. The film presented Sergei Ursulyak himself. The event was attended by descendants of the participants in the events depicted in the film - they received the premiere with gratitude and warmth. Now "The Righteous" is also scheduled in those cinemas of the country that do not often show Russian films.
The plot of the film is centered on the feat of the Red Army soldier Nikolai Kiselev - at the height of the WWII he led more than two hundred Jews behind the front line. Most of the rescued are elderly people and children. In the film, despite its depth and tragedy, there is room not only for heroism and memory, but also for love, lust for life and even humor. Many of the scenes were filmed directly in Israel.
Talking about the process of creating "The Righteous," the director noted the sensitivity and courage of the producers, who arranged for the crew to travel to the country so that the necessary scenes were filmed "as accurately, truthfully, and honestly as possible.