,
Amazon releases trailer for spy thriller The Citadel
Starring Priyanka Chopra and Richard Madden.
Amazon Prime Video has released the official trailer for its new series, the spy thriller The Citadel. It stars Priyanka Chopra and Richard Madden in the lead roles. The production was carried out by the Russo brothers - Joe and Anthony.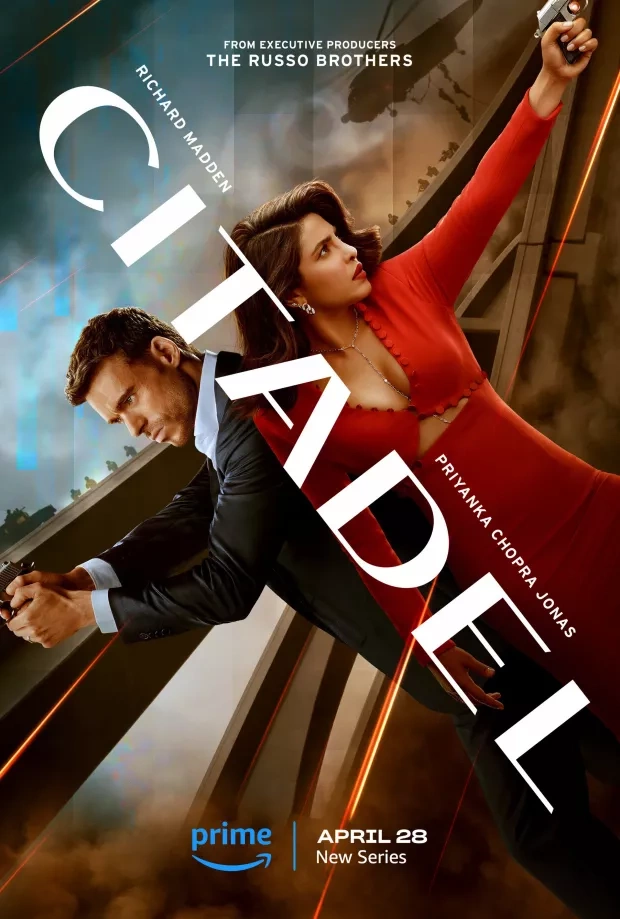 The plot of the six-episode project will follow the spies Mason Kane (Madden) and Nadia Singh (Chopra), who once worked for the independent agency Citadel until it was destroyed by the Manticor crime syndicate. The heroes have no memory of the past due to the explosion they experienced on the train, until an old colleague Bernard Orlic (Stanley Tucci) visits them to re-employ them.
The Citadel also starred Leslie Manville, Ashley Cummings, Rolland Møller and more. Episodes one and two will hit Prime Video on April 28th with each new episode airing on Fridays.