,
The authors of the "House of the Dragon" revealed the main secret
Writer George R.R. Martin and showrunner Ryan Condal met with fans of the series at an HBO conference.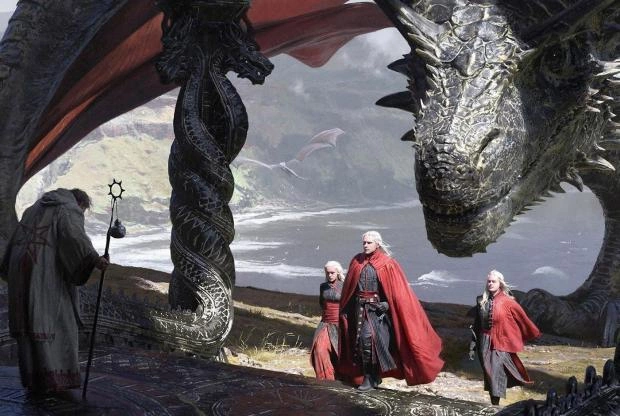 Fans of "House of the Dragon" received the main seed of the second season straight from the mouth of showrunner Ryan Kondal. In the second season, he will work alone after his colleague Miguel Sapochnik resigned. Condal and writer George R.R. Martin attended an HBO conference where Ryan announced how many new dragons will be coming in Season 2.
"Filming will start very soon," Kondal admitted. "In the second season, you will meet five new dragons." This news drew a storm of applause from the audience, as the famous dragons play an important role in the history of the civil war of House Targaryen. Martin also added that he wrote Fire and Blood solely as a plan for filming House of the Dragon. "It was a fictional history book," he said. "It claimed that Queen Aimma Airren was dying in childbirth and her son was dying (within an hour). However, nowhere is it said that this is the most horrific birth scene ever filmed for television. This is solely the prerogative of (Kondal) and his screenwriters," the writer joked.
The first season of "House of the Dragon" was released on HBO (and the Russian Amediateka) on August 21, 2022 and became a real phenomenon, dominating among other TV shows for 10 episodes.