,
DreamWorks releases first trailer for Ruby Gillman
The animated film will be released in theaters in June.
Fans of the DreamWorks studio got the opportunity to get acquainted with her new project - the cartoon "Ruby Gillman". In the published trailer, you can see the epic story of the growing up of a teenage girl, hiding in the depths of the sea, a mythical creature from the Kraken family, whom everyone is afraid of.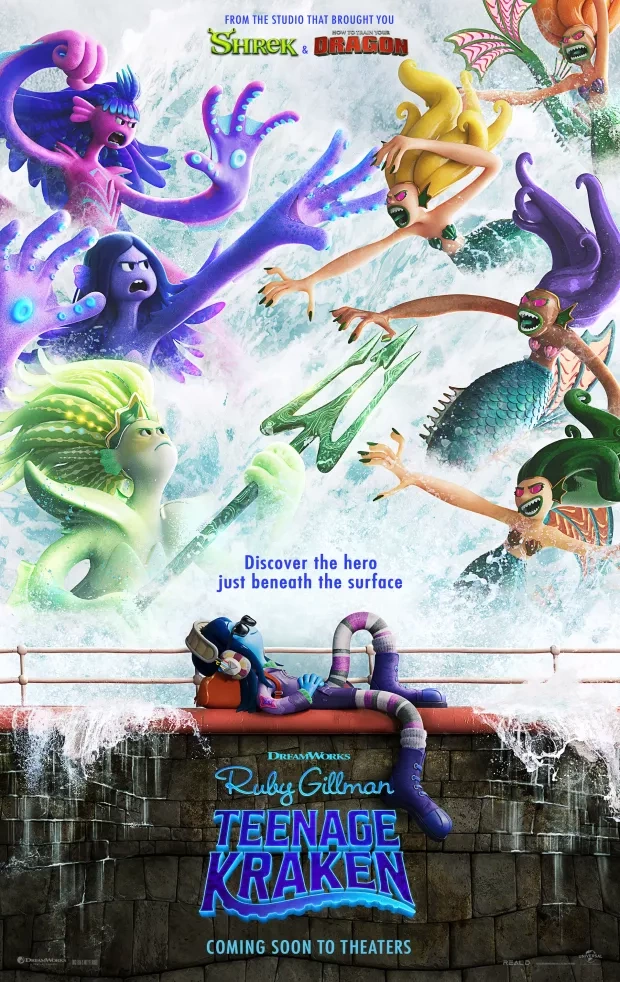 Despite the unflattering fame of relatives, Ruby wants to live a normal school life. But a malicious mermaid named Chelsea warns the heroine that she knows her secret, and Ruby is ready to prove that she does not pose a threat to others.
The cartoon was directed by Kirk DeMicco and Faryn Pearl. They invited a star cast to voice the characters - Jane Fonda, Toni Collette, Lana Condor and others. Ruby Gillman will be released on the screens on June 28th.