,
'Mrs Davis' trailer released
Betty Gilpin plays the lead role of a nun battling an out-of-control artificial intelligence.
Streaming service Peacock has released a full-length trailer for its new series Mrs. Davis. Glitter and The Hunt star Betty Gilpin plays Simone, a determined nun who goes into battle with the world's most powerful artificial intelligence, Mrs. Davis. And the program is well aware of what it means when you are being hunted.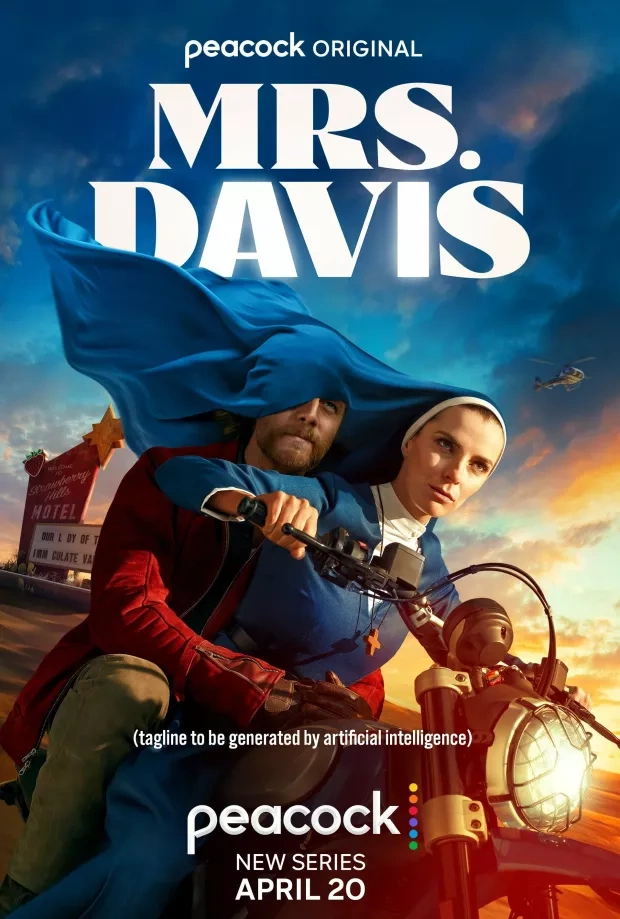 Jake McDorman plays the rebellious "ex" Simone, who has a personal score with the all-powerful Algorithm. The project also starred Andy McQueen, Ben Chaplin, Margo Martindale, David Arquette, Elizabeth Marvel, Katya Herbers and others.
Damon Lindelof and Tara Hernandez (The Big Bang Theory, Childhood Sheldon) are showrunners for Mrs. Davis. The series will air on Peacock on April 20th.