,
Jennifer Aniston took care of Adam Sandler on the set of "Murder in Paris"
The 56-year-old actor was too busy caring for others to think about himself.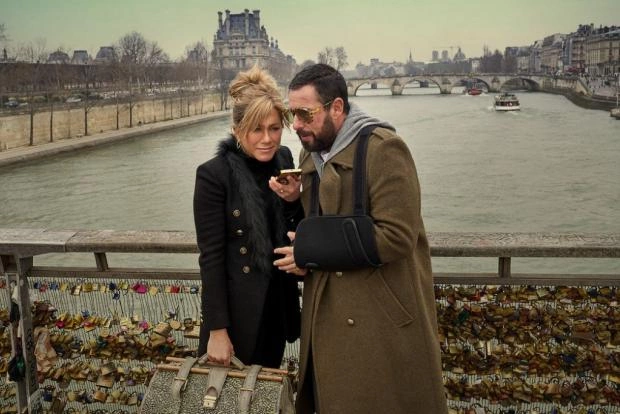 On March 31st, the sequel to Murder on a Yacht (2019), the film Murder in Paris, will be released on Netflix. In it, Adam Sandler and Jennifer Aniston played the roles of Nick and Audrey, a married couple investigating crimes. As part of the promotional tour, the actress visited TV presenter Jimmy Fallon, who asked her about her long-term relationship with a colleague partner, whether they give each other advice. Jennifer admitted that Adam criticizes her choice of boyfriends, but for her part she only has tender feelings for him.
"I love taking care of him. He is so worried about everyone, he does it all the time, and he doesn't think about himself at all. I'm sorry that I'm talking about this on national television, but you should know about it, "said Jennifer with a smile. "I have a small arsenal of herbs in my trailer and I make him smoothies when I can and give him all kinds of Chinese herbs when he gets tired. I am like a mobile pharmacy. I'm a medic on set."
Murder in Paris is the third film that Aniston and Sandler have made together. In addition to this picture and "Murder on a Yacht", they also worked on the comedy "Pretend My Wife" (2011).