,
Photo of Lady Gaga dressed as Harley Quinn leaked
The 36-year-old singer/actress is continuing her work on the film Joker: Madness for Two.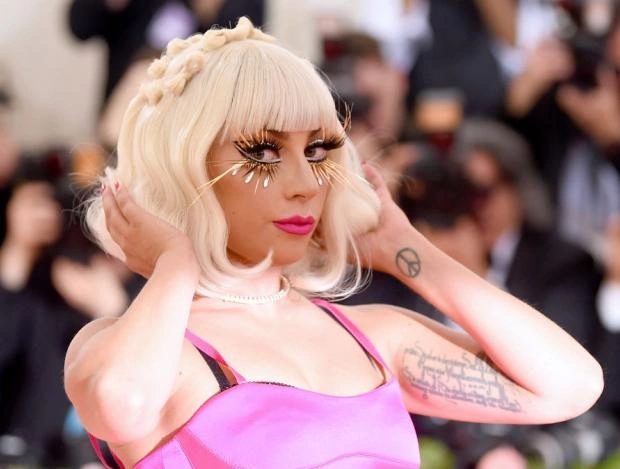 Lady Gaga brings DC comic book character Harley Quinn back to life. The actress was spotted filming one of the scenes of the upcoming Todd Phillips film in New York.
The action took place near the concert hall Manhattan's City Hall, on the steps of which Gaga was joined by hundreds of extras. She herself was dressed in the "card" costume of her heroine - a red jacket, a black-and-white checkered top, a black skirt and tights with a pattern repeating the print of the top. The performer's blond hair was combed back, and her face was "decorated" with clown makeup with figuratively painted eyes.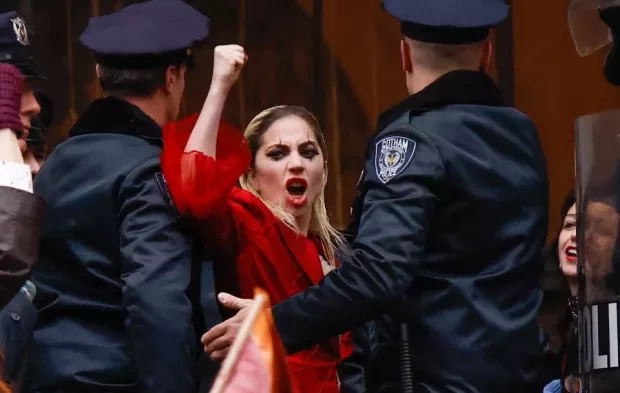 Lady Gaga is co-starring in the upcoming film. Her partner on the set is Joaquin Phoenix, who embodies the Joker. For his role in the first film of the franchise, the actor received an Oscar, and rental fees exceeded $ 1 billion. Joker: Two Man Madness will be released in theaters on October 4, 2024.