,
Trailer for Wes Anderson's sci-fi comedy Asteroid City released
As always, stars of the first magnitude starred in the film of the 53-year-old director: Tom Hanks, Margot Robbie, Scarlett Johansson and others.
The new film by Wes Anderson has a promising cast and a massive astronomical event in Asteroid City. Focus Features has released the first trailer for the sci-fi comedy "set in the 1950s in a fictional city in the American desert."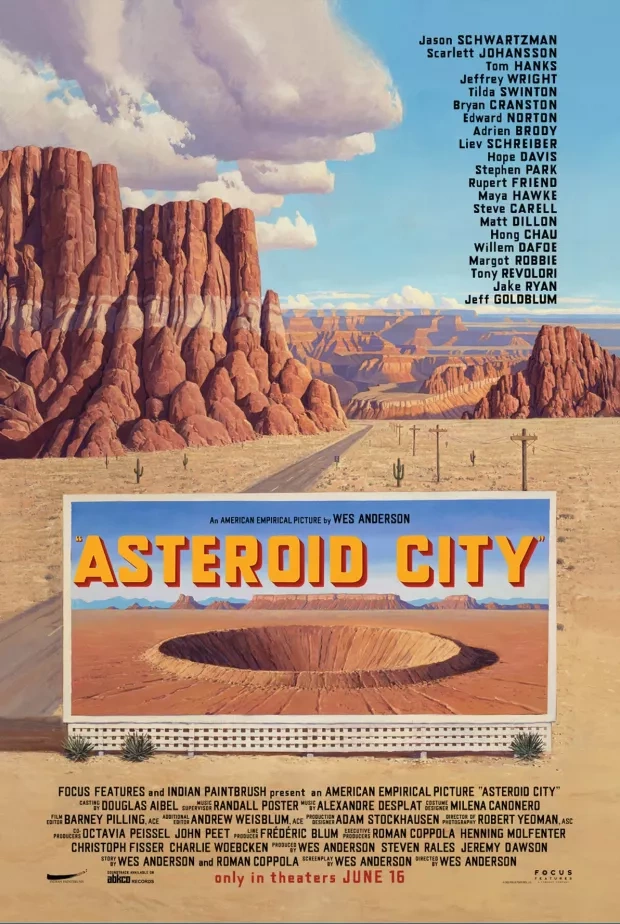 According to the official synopsis, "The Astrologer/Space Cadets Youth Convention (an occasion to bring together students and parents from across the country to participate in science competitions) is spectacularly interrupted by world-changing events."
Anderson's films are called ensemble, thanks to multiple casts. Was no exception and "City of Asteroids". It starred Jason Schwartzman, Willem Dafoe, Adrien Brody, Steve Carell, Bryan Cranston and others. The film will be released on June 16th.