,
Published trailer for the series "Secret Invasion" with Samuel L. Jackson
The project will be released in June on the Disney+ streaming service.
The trailer for the new series "Secret Invasion" proves that the alien Skrulls, tired of hiding, are finally ready for revenge. The project will be part of Phase 5 of the Marvel Cinematic Universe and the first MCU TV show to debut on Disney+ on June 21st.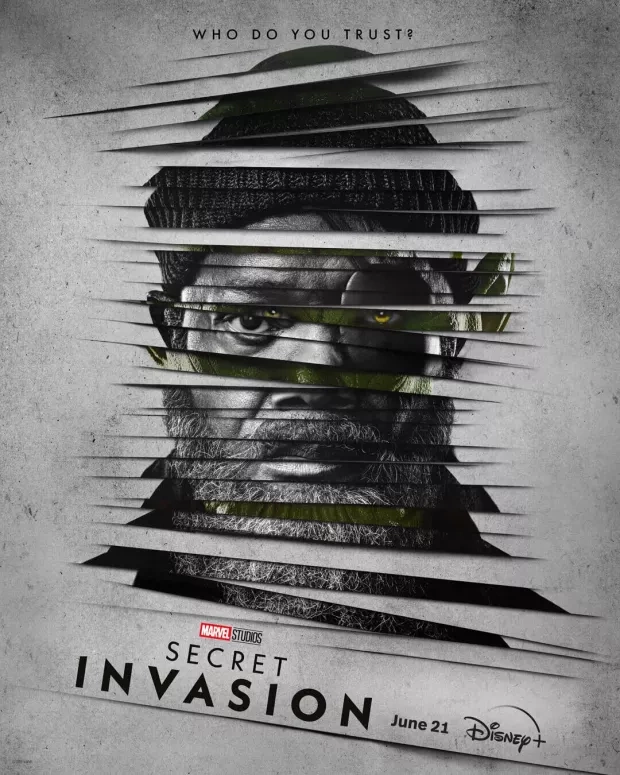 A short synopsis for the project, released with the trailer, reads: "In the new series…Nick Fury learns of a secret invasion of Earth by a Skrull werewolf faction. He joins allies including Everett Ross, Maria Hill, and Skrull Talos, who has settled down to live on Earth. Together they race against time to prevent the imminent Skrull invasion and save humanity."
The series starred Samuel L. Jackson, Ben Mendelsohn, Cobie Smulders, Martin Freeman, Kingsley Ben-Adir, Charlain Woodard, Killian Scott, Emilia Clarke, Olivia Colman and Don Cheadle.