,
Warner Bros. announced the series 'Harry Potter' for Max
At the moment, there are no specific casting details or a possible premiere date, just a teaser confirming his arrival at Max.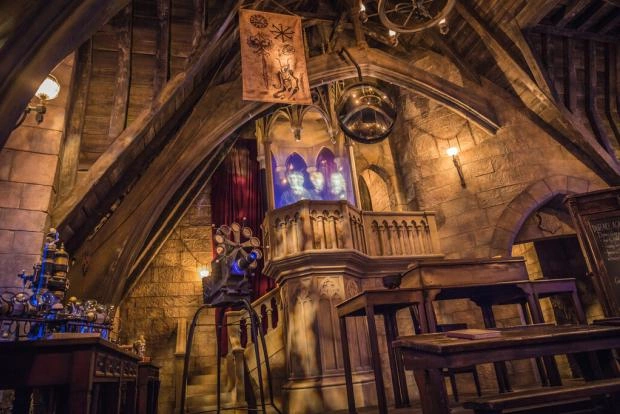 The Harry Potter series has entered production and will appear on the streaming service Max (renamed HBO Max).
Following the announcement of the HBO Max rebrand, the giant revealed that it was working on a Harry Potter series that would be faithful to the original material. According to David Zaslav, president of Warner Bros. Discovery, the series is set to span a decade and will be produced with the same care that distinguishes the franchise.
"The stories in each of Rowling's Harry Potter books will be a decade-long series crafted with the same epic art, love and care that this global franchise is known for," Zaslav said during Max's presentation. "The series will feature a new cast leading a new generation of fans, full of fantastic details, beloved characters and dramatic locations that Harry Potter fans have loved for over 25 years," he stated.
According to Zaslav, each season will be authentic for the books and will aim to attract new audiences from all over the world. The Harry Potter series will be produced by Warner Bros. JK Rowling will executive produce while Warner finalizes negotiations to sign David Heyman, who has been responsible for eight original films.
Harry Potter series will live up to the books
Although the phrase "attract new audiences" does not always appeal to fans, Warner Bros. chooses a different path. The managers know that Harry Potter is a cultural phenomenon and therefore they will help J.K. Rowling to ensure the series stays true to its source material. The ten-year project will delve into each of the books with the help of the author.
"Max's commitment to maintaining the integrity of my books is important to me, and I look forward to being a part of this new adaptation that delivers the kind of depth and detail that only a full-length television series can offer," said Rowling.
Warner Bros. is in search of a showrunner to helm the series, as well as a writer suitable for the franchise. At the moment, there are no details about the premiere date, although it will not take place in the next two years. Harry Potter is currently owned by NBCUniversal under a signed deal with Warner that expires in April 2025.
The Harry Potter series could be the starting point for Warner Bros. The franchise has turned millions in profits after eight films, a Fantastic Beasts spin-off and the recent release of Hogwarts Legacy. The video game broke sales records and brought in over a billion dollars in sales, becoming the most successful adaptation of all time.