,
'Twilight' to try their luck with their own series
Lionsgate Television will produce a Twilight series and plans to sell it to a video streaming service.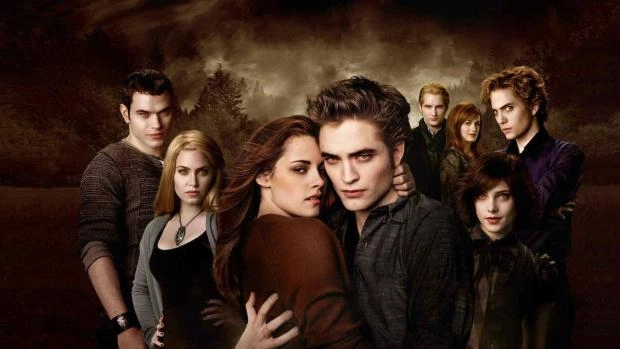 The list of cinematic sagas looking to try their luck in TV series continues to grow. According to The Hollywood Reporter, he will be joined by the popular Twilight franchise, which has achieved success in films.
The production company intends to bring in Stephenie Meyer, the author of the Twilight novels, but there is no closed deal at the moment.
However, it is a fact that Wyck Godfrey and Eric Feig will be directly involved as producers. It should be noted that the second owns the film rights to "Twilight" after the termination of the agreement with Paramount Pictures. Godfrey, for his part, already has a lot of experience with the franchise, as his production company Temple Hill Entertainment has made all 5 films starring Robert Pattinson and Kristen Stewart.
One of the topics being discussed is the platform on which they will be offering the Twilight series. Since Lionsgate does not have its own video streaming service, they will have to sell the content at the highest price. Currently there is no information about those who are interested, but for sure there will be enough of them.
Lionsgate Television has long been thinking about how they can revive "Twilight", which grossed $ 3.4 billion in theaters. The economic success, despite criticism, was enough to continue exploring a franchise that boasts millions of dedicated fans.
It's clear, however, that Lionsgate has no intention of making a faux pas, as even a popular franchise like Twilight could be in danger if the adaptation doesn't live up to expectations. To be sure, the company took the time to plan properly. The above is confirmed by the signing of contracts with Wyck Godfrey, Eric Feig and possibly Stephenie Meyer.
During 2017, John Feltheimer, CEO of Lionsgate, acknowledged that Twilight and The Hunger Games still had more to tell. The first has already launched in serial form, while the franchise created by Suzanne Collins will continue to focus on the big screen. The Hunger Games: The Ballad of Snakes and Songbirds is set to premiere on November 17 this year.
Mind you, this isn't the first cinematic saga from the past to try to make its way onto TV. Just a week before, Warner Bros. Discovery has officially unveiled the Harry Potter series, which will be Max's (formerly HBO Max's) standard production. Surprisingly, they will not be exploring alternate histories of the Wizarding World, but will instead be adapting the main saga from the novels by J.K. Rowling. Yes, there will be new actors in the roles of Harry Potter, Hermione Granger, Ron Wesley and company ...
So it seems that nostalgia is once again proving to be quite a profitable product in the entertainment world.