,
Cara Delevingne spotted on the set of season 12 of American Horror Story
Officially, FX has not announced anything about the participation of Cara Delevingne in the series.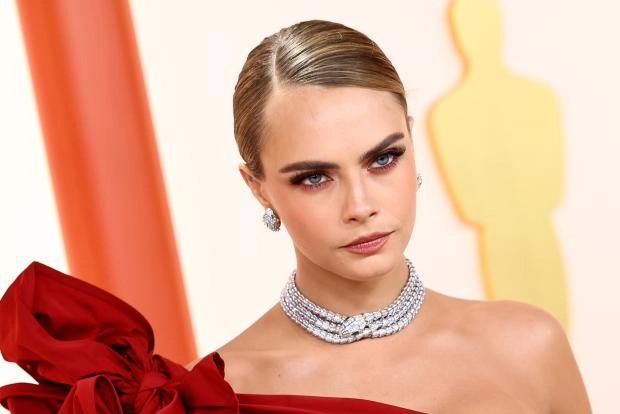 According to the paparazzi, Cara Delevingne has joined the 12th season of American Horror Story. The project was previously joined by Kim Kardashian and Emma Roberts.
The twelfth season of the series is titled "Delicate" and will be based on the unpublished novel "Delicate Condition" by Daniel Valentine.
Recall that from early childhood, Delevingne dreamed of becoming an actress, but her career began in a modeling agency owned by her mother's friend, Sarah Doukas. But the debut on the big screen for the beauty took place in 2012 in the film adaptation of Anna Karenina.