,
The Hunger Games: The Ballad of Snakes and Songbirds
Welcome to Panem, although not quite the one that many remember. Viola Davis and Peter Dinklage once again call for a tribute to the familiar gladiatorial contest in the first trailer for Francis Lawrence's The Hunger Games: A Ballad of Songbirds and Snakes.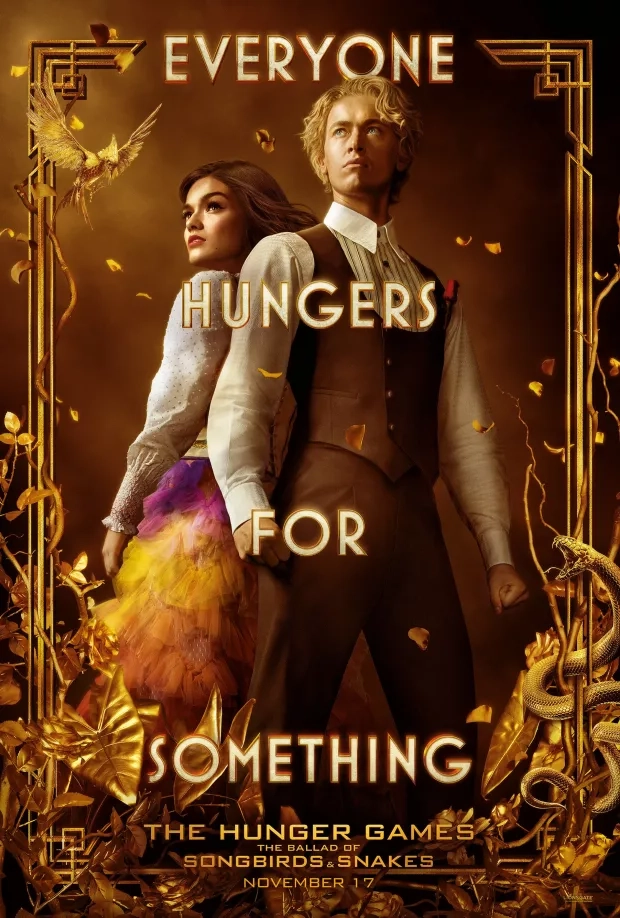 The Lionsgate trailer for the dystopian prequel takes viewers back to a world where every year, two randomly selected teenagers from each region of the country are sent to fight to the bitter end in the Hunger Games. This time, the Persian of fate pointed to the young Coriolanus Snow (Tom Blyth) and his ward Lucy Gray Baird (Rachel Zegler), who face a life-and-death battle.
A prequel to the Hunger Games trilogy starring Jennifer Lawrence, Josh Hutchenson and Liam Hemsworth, The Ballad of Snakes and Songbirds takes us decades back to the 10th annual Hunger Games, when the tyrannical ruler of Panem was just a teenager. In addition to Davis, Dinklage, Blyth and Zegler, Hunter Schafer, Burn Gorman, Jason Schwartzman and others starred in the film. The film will be released in theaters on November 17th.