,
The trailer for Disney's "Haunted Mansion" is out
In cinemas the new Disney creation will appear at the end of July.
Disney has released the trailer for the spooky comic adventure "The Haunted Mansion." The film's plot is based on a popular Disney theme park attraction and tells the story of a young woman and her son. They hire a motley crew of paranormal experts to rid their house of supernatural forces.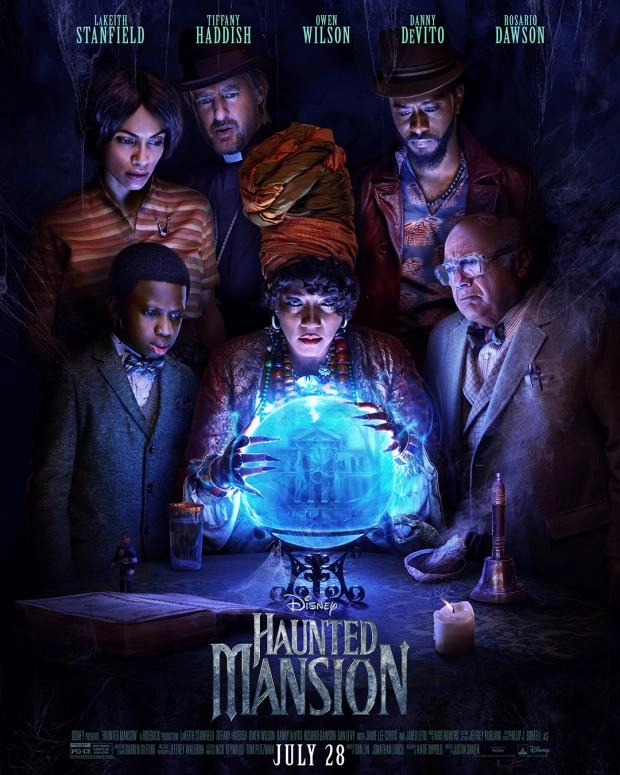 The Haunted Mansion was directed by Justin Simien with an all-star cast. It includes Rosario Dawson, Eddie Murphy, Owen Wilson, Danny DeVito, Lakit Stanfield, Dan Levy, Jamie Lee Curtis, Jared Leto and others.
The Haunted Mansion will hit the screens on July 26th.
.