,
The second season of "Wednesday": the rejection of love experiences
The lead actress and producer of the series, Jenna Ortega, gave a long interview to Variety.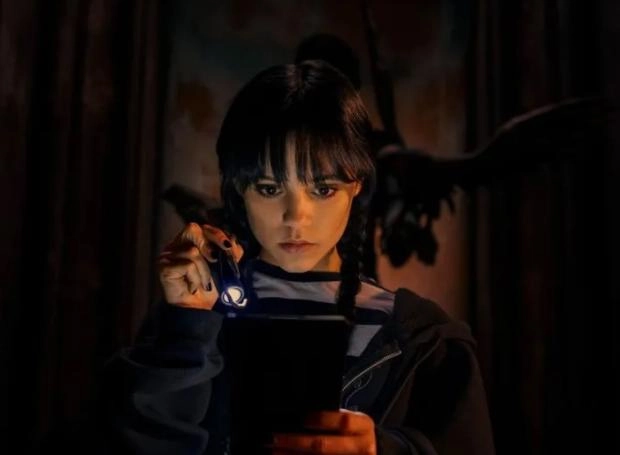 Jenna Ortega spoke about what viewers should expect from the super-popular "Wednesday" from the second season. The 20-year-old actress has been confirmed as an executive producer on a Netflix series in addition to her lead role.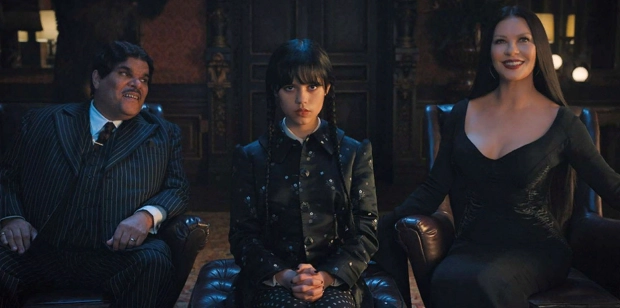 Season 2 "Setting"
"With a character as adored and legendary as Wednesday, I don't want to be wrong. So I try to discuss it with everyone I can. On set with the writers and Tim (Burton), we team up and decide, "So, what will work and what won't?" This has already become a completely natural process. During the pre-season phase, we wanted to get ahead of the curve and start brainstorming as early as possible," she continued. "Besides, I am very curious. I want to see clothes, new characters, scripts. Yes, and they were very generous in letting me produce." According to Ortega, Wednesday will have little to no romantic relationship in Season 2. New episodes will be darker and reminiscent of earlier film adaptations.
"We decided we wanted to immerse the show in a darker tone," Jenna said. "Because with a project as lighthearted as this, with vampires, werewolves and superpowers, you don't want to take yourself too seriously. We've put Wednesday's love interest aside, and that's great in and of itself." In the first season, the main character of the Addams Family was involved in a love triangle with Tyler (Hunter Dwayne) and Javier (Percy Hynes White). Ortega herself did not really like this storyline, since, in her opinion, such circumstances did not fit the character of Wednesday.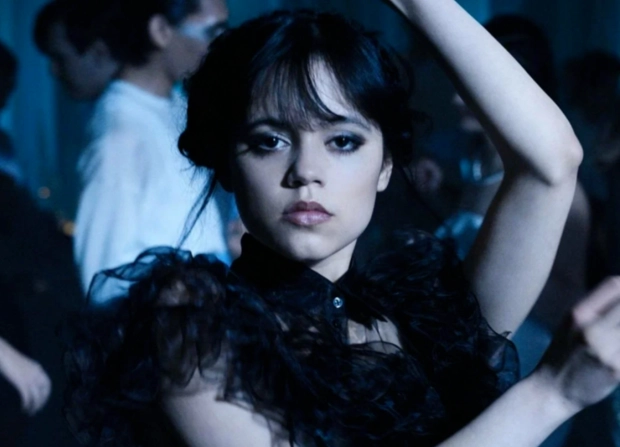 Who starred in "Wednesday"
Wednesday is a comedy series about an unusual coming-of-age story involving supernatural powers. It stars Catherine Zeta-Jones (Morticia Addams), Luis Guzmán (Gomez Addams), Victor Dorobantu (The Thing), Isaac Ordonez (Pigsley Addams) and George Bourcia (Larch) alongside Ortega. The series was directed and produced by Tim Burton (Beetlejuice, Corpse Bride) and is his first television project of his career.
Gwendoline Christie, Emma Myers, Joy Sunday, Moosa Mostafa, Georgie Farmer and others also starred in the first season. Christina Ricci also appeared on the screen as Marilyn Thornhill. In Barry Sonnenfeld's The Addams Family (1991), she played Wednesday Addams herself.
"The series follows the protagonist's training at the unique Nevermore Academy, where she tries to master her psychic powers," reads the synopsis. "At the same time, she prevents a monstrous series of murders terrorizing the local town, and solves a supernatural mystery 25 years ago involving her parents. And all of this is happening against the backdrop of her interactions with a strange and diverse student community."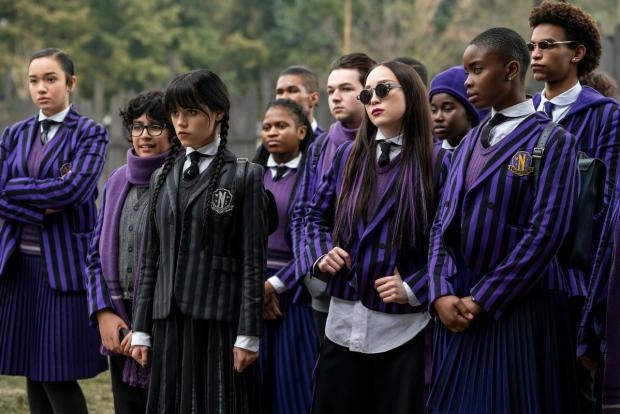 After Wednesday, Ortega would work with Burton again on a sequel to Beetlejuice (1988). In the film, she will play the role of the daughter of Lydia Dietz, which will be played on the screen by Winona Ryder. Work on the long-awaited project has already begun.