,
First trailer for Kraven the Hunter released
Starring Aaron Taylor-Johnson.
Sony Pictures and Marvel have released the first trailer for the fantasy action movie Kraven the Hunter. It will tell "the story of how and why one of Marvel's most iconic villains came to be," according to the synopsis.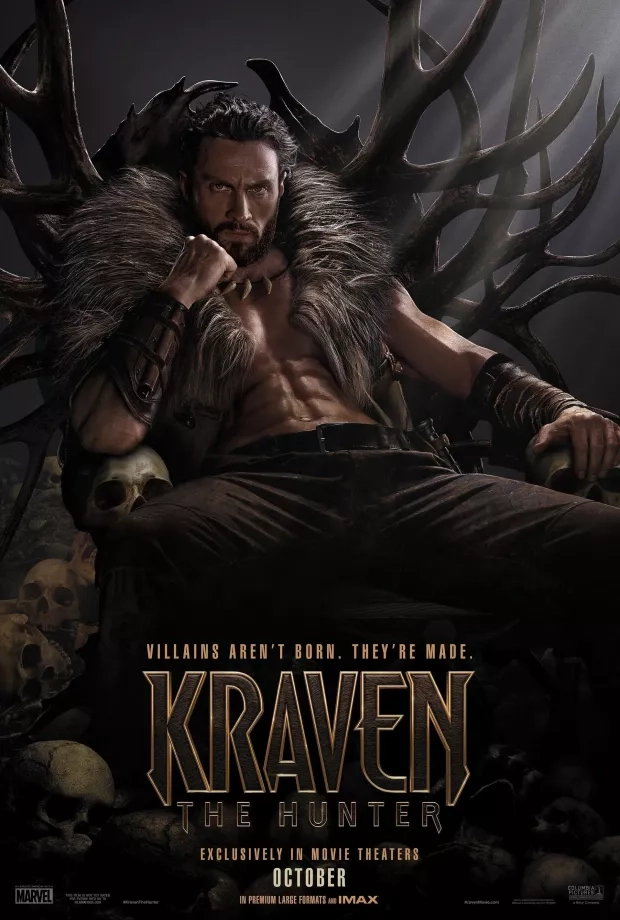 In the comics, Kraven - born Sergei Kravinov - is a stalker who hunts Spider-Man. However, the plot of the new film is built at that stage in the life of the protagonist, when he has not yet declared a vendetta against the famous superhero. Often, Kraven is positioned as a famous explorer and brutal hunter, portrayed as a member of a supervillain team called the Sinister Six.
In the released trailer, you can see Kraven's superhuman abilities related to strength, speed, agility and stamina, as well as see a wide range of his weapons. Kraven the Hunter will hit theaters on October 6th.