,
Eight thrillers with an unexpected ending
Let's think about the films that left behind a rich "aftertaste" - an impression that lasts several days after viewing.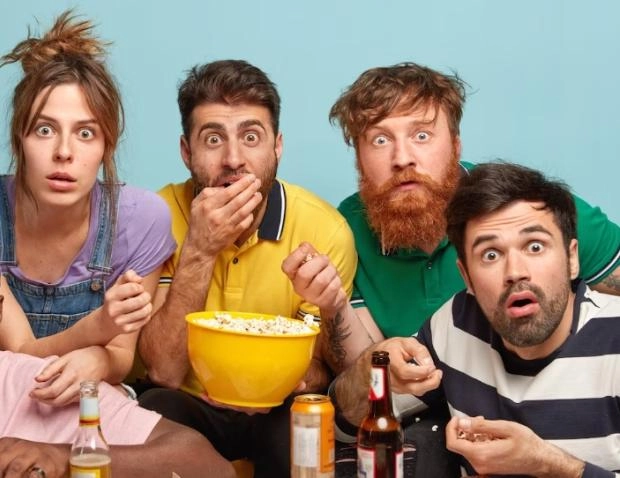 Thriller movies evoke suspense, skillfully pumped up by plot twists. Finding a thriller without this element is rather difficult, but finding one with a truly shocking ending is even more difficult. By definition, a plot twist is something unexpected, but often the audience "smells" it a mile away. A truly successful thriller contains such an unpredictable plot twist that viewers begin to doubt themselves at the end of the credits. From Memento to Fight Club, this review takes a look at must-see films with emotionally devastating yet intellectually enriching endings.
"Primal Fear" (1996)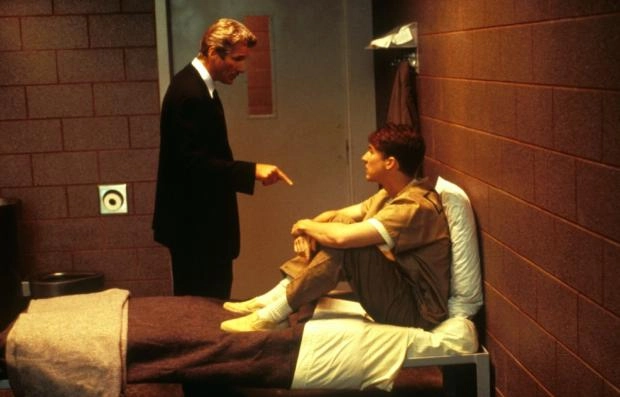 Slick lawyer Martin Weil (Richard Gere) takes on the defense of a young man named Aaron (Edward Norton) who is accused of the brutal murder of Archbishop Rushman. The priest once picked him up on the street, stuttering and shy. Veil is certain of Aaron's innocence, but begins to have doubts after watching a video showing that he was interested in killing the archbishop. Throughout the film, Martin reveals more and more secrets indicating that his client is a criminal, but, wanting to win the case, he continues to prove his innocence. "Primal Fear" is actually Norton's, showing both innocence and anxiety. The incredible performance of the actor accompanies the plot twists, felt like punches in the stomach, and the audience could not help but appreciate it.
"Knives Out" (2019)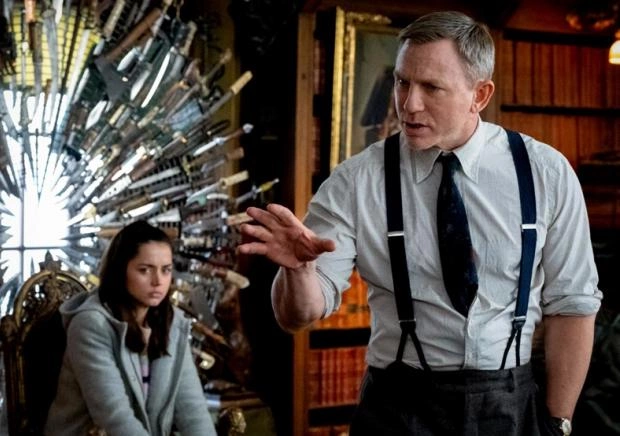 When renowned detective author Harlan Thrombury (Christopher Plummer) is found dead in his home after celebrating his 85th birthday, private investigator Benoit Blanc (Daniel Craig) takes over the investigation. He makes his way through a maze of red herrings and self-serving lies, ranging from the writer's dysfunctional family to his adoring servants, to uncover the truth about his sudden demise. This comedy thriller will make viewers suspect every member of the family, appearing in all its glory. But not everything is as it seems, Blanc draws a hard conclusion. When the moment of truth arrives, Knives Out plays out a scene with one of the most satisfying revelations.
"Arrival" (2016)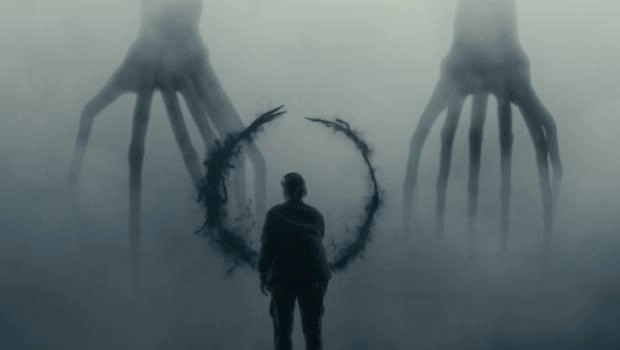 When huge aircraft land in various regions of the world, linguistics professor Louise Banks (Amy Adams) takes it upon herself to make contact with the aliens. Meanwhile, the world is teetering on the brink of war. She risks the life and existence of all mankind in order to accomplish her task. There is no murder mystery, no revenge plan, no spectacular action in the film. Instead, "Arrival" is a masterfully crafted story about the reality of an alien encounter. The whole sci-fi thriller is suffused with tension and a serious tone, so when the plot twist comes, it becomes unexpected. Instead of shock, the audience then thinks long and hard about what they saw on the screen.
"Mulholland Drive" (2001)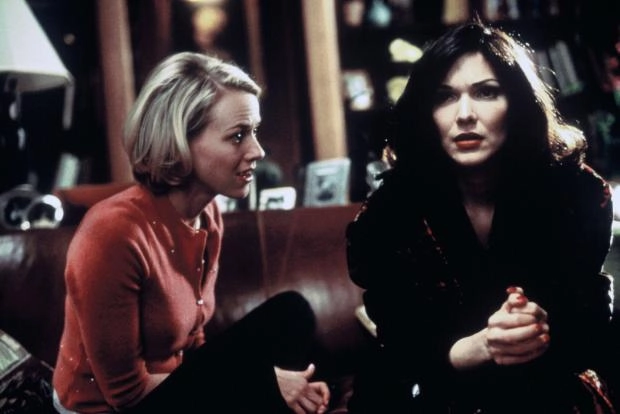 A young and naive actress (Naomi Watts) arrives in Hollywood only to fall into a sinister trap involving a woman (Laura Harring) who has lost her memory after a severe car accident. As a result, the two heroines plunge into a nightmare with a dangerous blue box, a director named Adam Kesher and a mysterious Silencio nightclub. Many consider Mulholland Drive to be a confusing and deep psychological film that casts doubt on reality. However, the pretentious inconsistency of the creation of David Lynch will not deceive the calm mind, which will take the best from the film. With a great love story and lots of twists and turns, the ending is something no one could have foreseen.
"Memento" (2000)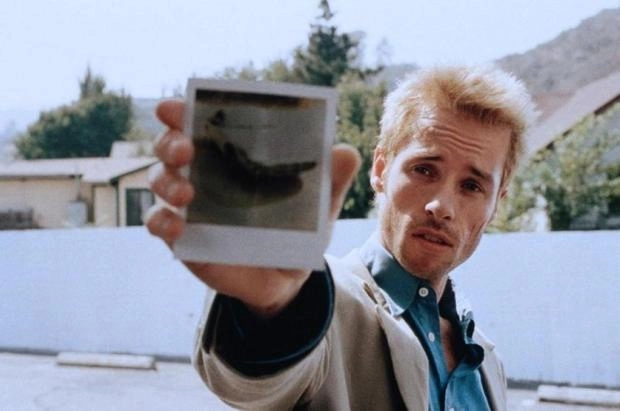 After killing his wife in their home, a hero named Leonard (Guy Pearce) wakes up with a head injury. When he tries to find his wife's killer, his brain blocks out memories for a few minutes. One storyline develops linearly, while the second moves in the opposite direction, revealing more and more details to the audience. Memento is told from the perspective of a man who can't remember anything. Full of surprises, the film keeps the attention of the audience throughout the screen time.
"Gone Girl" (2016)
On their fifth wedding anniversary, Nick Dunn (Ben Affleck) posts a message asking him to find his wife, Amy (Rosamund Pike). With the police and the press behind his back, Nick tells the story of a happy marriage that is literally crumbling before our eyes with its inconsistencies. With his strange behavior and mountains of lies, people begin to wonder if Nick himself killed his wife? Thriller about a broken marriage: one is missing, the other is crazy. Or vice versa? With two main characters living in a web of lies and deceit, Gone Girl offers the audience a whole string of hard-hitting characters. While some speculated about the film's possible ending, the thriller Gone Girl did its best to convince viewers to ache and sympathize with evil.
"The Sixth Sense" (1999)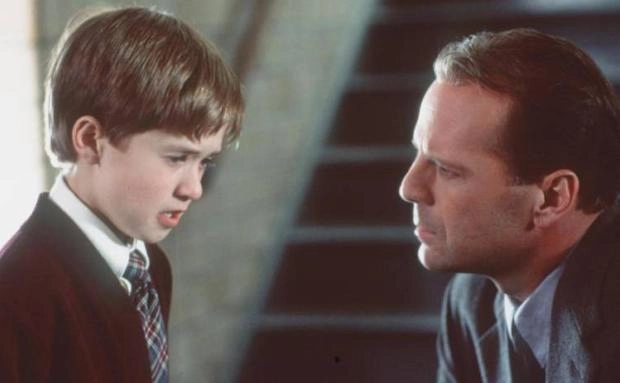 Child psychiatrist Malcolm Crow (Bruce Willis) one day runs into a former patient he couldn't help. In the end, the patient commits suicide, and the doctor cannot help but think about it. Months later, he is hired to help a mentally disturbed boy, Cole Seur (Haley Joel Osment), who sees ghosts unaware they are dead. This tragic and shocking thriller is regarded by film critics as the pinnacle of M. Night Shyamalan's work. He entered the history of cinema as one of the best films with a strong ending.
"Fight Club" (1999)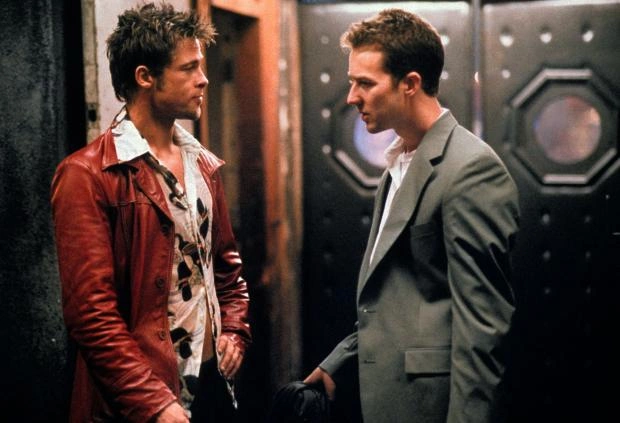 An unnamed office worker (Edward Norton) attends support groups to deal with his emotions and insomnia. He feels somewhat relieved when he meets Marla (Helena Bonham Carter), a member of another cheerleading group. However, in parallel, he becomes involved in the activities of an underground fight club with a soap-making plan when he meets and converges with Tyler (Brad Pitt). Together, these two go crazy and plunge into the abyss of the struggle for love. Among cult films with twists and turns, Fight Club has been positioned since its release as one of the best thrillers ever made, with audiences debating the film's overall message. Viewers often miss the turning point in the film's narrative, so the film must be seen at least twice.