,
Documentary about David Beckham received trailer and release date
The Netflix team worked on the film.
Netflix is ready to release a documentary series about David Beckham. The plot is based on the events of the life and career of the famous British football player. The project is called "Beckham" and explores the athlete's path from a simple player to the captain of the Great Britain football team, his demeanor on the field, his hairstyle and clothing style, as well as his high-profile romance with a member of the pop group Spice Girls, the "chic" Victoria Adamas.
Let me remind you that during his career, Beckham alternately played in the following clubs: Manchester United, Real Madrid, Milan and Los Angeles Galaxy. After retiring from the field, he continued his involvement in football, promoting the MLS franchise in Miami. This summer he shocked fans by inviting seven-time Ballon d'Or winner Lionel Messi to play for Inter Miami.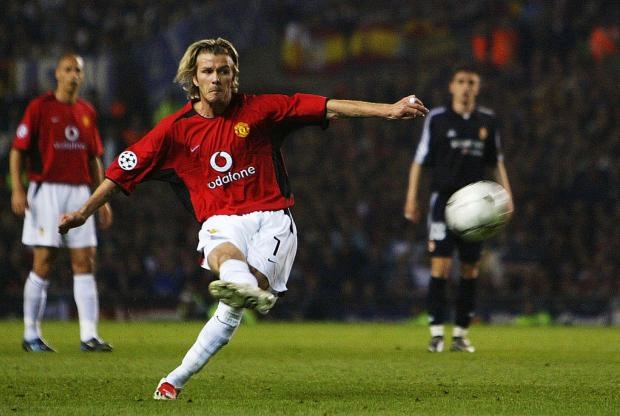 When will Beckham be released on Netflix?
The series premiere is scheduled for October 4th. The launch of its production was announced in July 2022. "The compelling multi-part series explores the nature of Beckham's fame, his humble beginnings from a working-class family in West London, and the drive and stubbornness that ultimately made him one of the most recognizable and coveted athletes of all time," the streaming service's official synopsis reads. service.
What is the series trailer about?
The nearly three-minute video of the project contains archival footage from Beckham's childhood, career and family life. Interviews for the series were given by both the athlete himself and his former coach Alex Ferguson, his mother and Victoria Beckham.

Other documentary projects about athletes
Netflix has recently been focusing on the production of documentary projects dedicated to sports. In particular, a film about the US women's soccer team and its star Megan Rapinoe, as well as the documentary "Neymar: Perfect Chaos," have already been released. "Welcome to Wrexham," about the Welsh football club and its owners, actors Ryan Reynolds and Rob McElhenney, can be seen on Hulu. And at the end of last year, Prime Video released the mini-series "Good Rivals" - the quintessential story of the confrontation between the US and Mexican men's soccer teams.