,
Gwyneth Paltrow is preparing to retire
The actress admitted that she dreams of completely retiring and disappearing from the public space forever.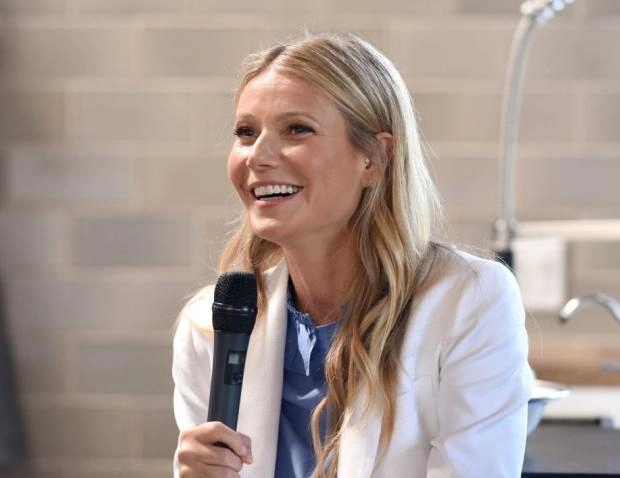 Gwyneth Paltrow dreams of living a quiet life, invisible to most people around her. She spoke about this in the new issue of Bustle magazine. The 51-year-old Oscar winner revealed plans to sell the Goop business empire, which produces healthy lifestyle products and supports the website of the same name. But for now, Gwyneth has no idea who might buy the company. "We are not ready to sell yet. I need a few more years," the actress said, adding that she was "happy" with the idea of making a "big exit" at 55, in 2027. "I'm really going to end my life as a public figure," Paltrow said. "No one will see me again."
While admitting that she doesn't enjoy being a celebrity, she named the aspects of her job that she actually enjoys a lot. These include "creativity, collaboration, idea generation, invention, foresight, strategy, analysis, things like that."
The Shakespeare in Love star also explained that money was never her motivation. Even though Goop's capitalization in 2018 was $250 million, according to the New York Times. "I was never really attracted to a rich guy," said Gwyneth, who remarried in 2018 to producer Brad Falchuk. "And I don't make decisions about value creation based on the wrong reasons." I've always acted in independent films. I don't know. Money has never been a fetish for me. They were never my driving force."
Now, outside of her career, her primary focus is helping her 17-year-old son, Moses, and his same-age stepson, Brody Falchuk, complete their high school education and successfully enroll in college. She calls this responsibility a "full-time job" that takes a lot of time. As for Apple's daughter, she is already studying in college and gaining experience both in her studies and in relationships with peers. Despite the recent debate about "non-children" - the offspring of famous parents whom most Americans consider thieves and mediocre, according to Gwyneth, her daughter "wants to just be a child and learn." According to Paltrow, whose parents are producer Bruce Paltrow and actress Blythe Danner, there is nothing wrong with children wanting to continue their parents' legacy.
"No one judges a child who "wants to be a doctor like his father and grandfather," the actress continues. "The truth is that when you grow up in a house with people involved in the arts, it's the same as if you grew up in a house of lawyers, where the nuances are discussed at the table, whether in the law or in the practice of parents." In conclusion, Gwyneth expressed the hope that her children will be free in what to do and make decisions without looking at the opinions of others.