,
Monica Bellucci and Tim Burton made their first public appearance as a coup
The actress and director appeared together at the Rome Film Festival.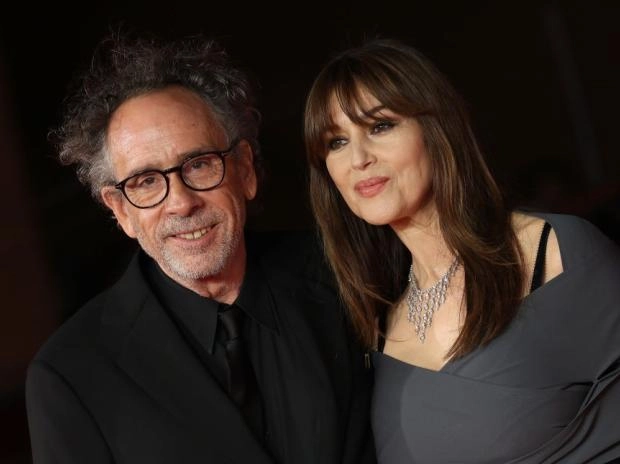 Monica Bellucci and Tim Burton kept it light and casual as they appeared together on the red carpet at the 18th Rome Film Festival last night. This happened for the first time since their romance was confirmed this summer.
In the Italian capital, the couple attended the premiere of the film Diabolik 3, in which Monica played one of the roles. For her appearance, she chose an elegant gray evening dress with a tight-fitting silhouette with crossed details in the neckline and sleeves. Her companion dressed completely in black - suit, shirt, tie, right down to the frames of his glasses. The entire time that Burton and Bellucci were in public, they held hands or posed without releasing their embrace.
The Italian actress and the American director met back in 2006 at the Cannes Film Festival, but things didn't go any further. In October 2022, they met again at the next film forum, at the Lumiere festival in France, Monica presented Tim with an award for services to cinema, in the following months they were spotted in different parts of Europe, and on Valentine's Day, the paparazzi filmed them kissing.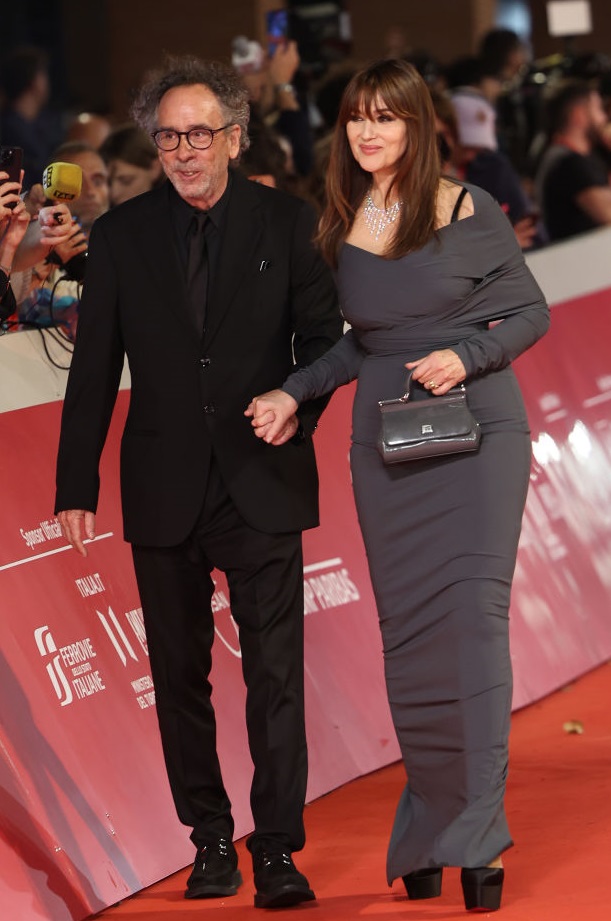 Bellucci was the first to confirm their relationship. "What I want to say... First of all, I'm glad to meet a man. It's one of those things that rarely happens in life... I know the person, I love him, and now I'm going to meet the director, so the adventure is just beginning," she told French Elle in June. As it turned out, the couple remembered their acquaintance when Bellucci came to the casting for Burton's new film, Beetlejuice 2, a sequel to the 1988 box office hit. Filming began this summer in London and the film is due to be released in September 2024. "I love Tim. And I have a lot of respect for Tim Burton," the actress added.
Before that, she was married to French actor Vincent Cassel. Their marriage lasted 14 years and broke up in 2013. They have two daughters growing up - 18-year-old Deva and 13-year-old Leonie. In turn, Burton was in a partnership with actress Helena Bonham Carter from 2001 to 2014. They have two children - 19-year-old son Billy and 15-year-old daughter Nell.