,
Netflix has released a trailer for the disaster film "Leave the World Behin
The main roles were played by Julia Roberts, Mahershala Ali, Ethan Hawke and others.
Netflix has released the full trailer for the sci-fi drama Leave the World Behind a day before its world premiere at AFI Fest in Los Angeles. The teaser, which viewers saw at the beginning of the month, talked about apocalyptic events that caused panic among the main characters. The trailer added new details to what is happening in the film. It turns out that the world has plunged into chaos due to cyber attacks that have disrupted infrastructure and disabled electronic devices around the world.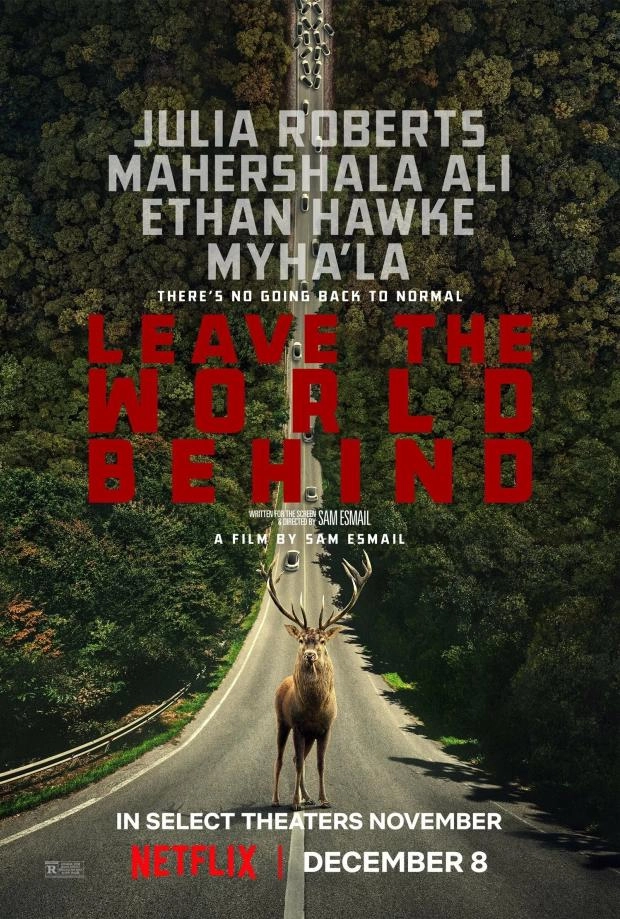 Against the backdrop of these events, couples belonging to different races are trying to establish interaction in a house by the sea. The film stars Julia Roberts, Mahershala Ali, Ethan Hawke, Mikha'la Herrold and others. The director was Sam Esmail ("I, Robot"), adapting the novel by Rumaan Alam for the screen.
Leave the World Behind will be released in theaters on December 8th.