,
FX has released a trailer for the fifth season of the crime series Fargo.
The cast of the new episodes was led by Juno Temple and Jon Hamm.
The long-awaited new episodes of Fargo have received an official trailer. Showrunner Noah Hawley's fifth season will be helmed by Juno Temple (Ted Lasso). The action will take place in two American states - Minnesota and North Dakota - in 2019.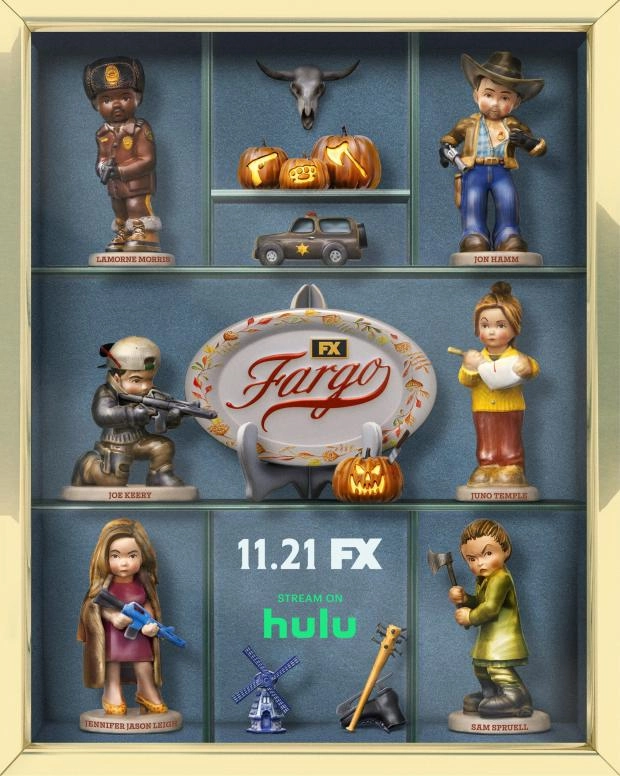 According to the official synopsis, "A series of unexpected events brings Dorothy "Dot" Lyon (Temple) into conflict with the authorities. A seemingly typical Midwestern housewife suddenly returns to the life she thought she had left behind. North Dakota Sheriff Roy Tillman (Jon Hamm) has been looking for Dot for a long time. A rancher, minister, and constitutional lawyer, Roy believes he is the law. Moreover, he considers himself above the law. On the other side is his loyal but helpless son "Gator" (John Keery), who is desperate to prove his usefulness to his father. Unfortunately, he is hopeless. So when it comes to pursuing Dot, Roy recruits "Oool Munch" (Sam Spruell), a shadowy drifter of unknown origin."
The fifth season of Fargo premieres on November 21st. Then FX will air two episodes at once. The next day the project will be available on the Hulu streaming service.