,
5 Matthew Perry movies you should watch with Chandler from Friends
Actor Matthew Perry, who played one of the main roles in the TV series "Friends", has died at the age of 54.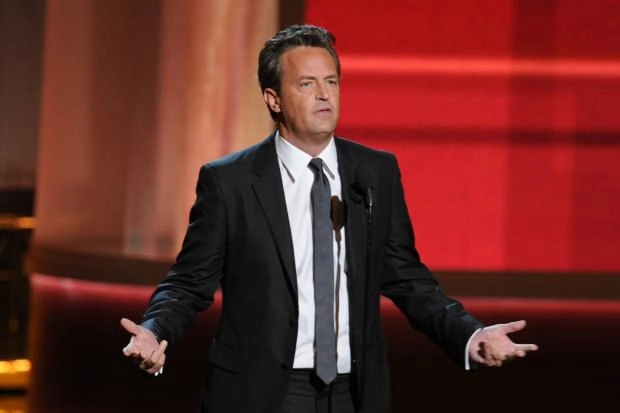 Matthew Perry became famous for his role as Chandler in the TV series Friends, where his talent and comedic gifts were highly praised. However, besides this series, he also starred in many other projects that brought him recognition. Most of his work has been in TV series, but he has also appeared in several feature films. Matthew Perry has demonstrated his acting prowess and versatility, excelling in a variety of genres and roles.
"Nine Yards"
This is a wonderful crime comedy where Matthew Perry played the role of a dentist named Nicholas Ozeransky. Nicholas led an ordinary and orderly life until dangerous criminal Jimmy Tulip, played by Bruce Willis, settled next to him. Through his misadventures, Jimmy stole ten million dollars from his boss, which led to serious consequences for all the characters. In a terrible mess, Nicholas' wife, Sophie (Rosanna Arquette), decides to pawn Jimmy to her former boss.
"Fraudsters"
In the absence of his wife Sarah, who has gone to New York, Gordon comes up with incredible surprises. He declares that he has fallen in love with another woman and intends to divorce Sarah. However, the story does not end with this simple turn of events. Unforeseen and curious situations arise that only complicate the lives of Gordon and his ex-wife.
"Triumph: The Ron Clark Story"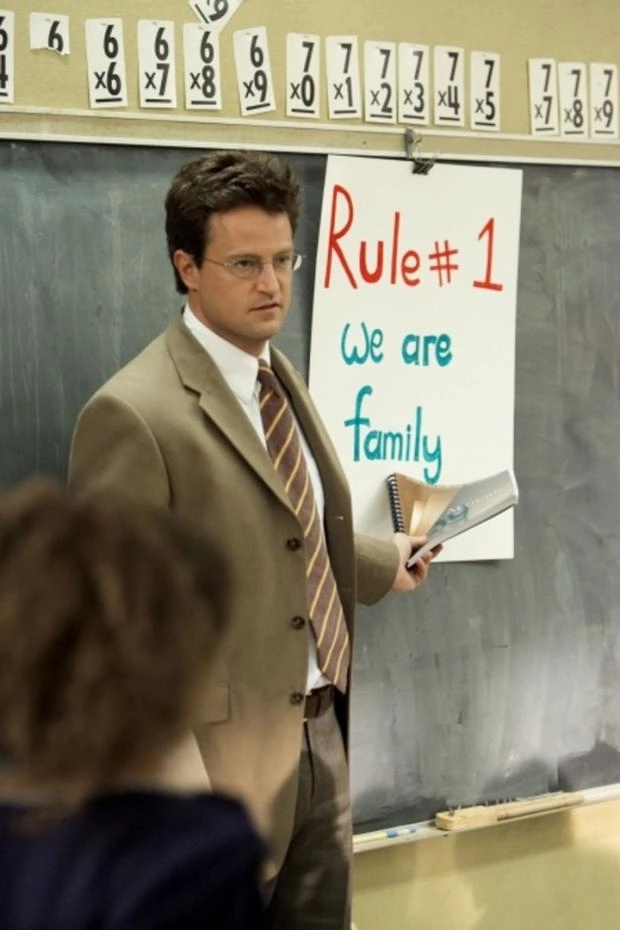 This is an inspiring film starring Matthew Perry as Ron Clark, a teacher with an idealistic outlook on life. Ron's character leaves his small provincial town and goes to teach at a school in New York, which is famous for its bad reputation. However, even in such an unfavorable environment, the teacher does not give up. He dedicates himself completely to his work to ignite a fire in the hearts of his students. Ron used all of his passions and energy to inspire children and help them find success in life.
"Helpless"
This is a film that tells the story of screenwriter Hudson Milbank, who suffers from an identity disorder. Hudson has lost his sense of identity and feels an emptiness in his life. However, unexpectedly a girl appears in his life who should help him fill this void and find himself. This meeting becomes a turning point in his life, pushing him onto the path of self-exploration and, perhaps, finding the key to his salvation.
"Daddy is 17 again"
The actor plays the role of Mike O'Donnell, a 37-year-old man whose life is going downhill. His wife demands a divorce, his children want nothing to do with him, and he is forced to live with his school friend. But suddenly, something magical happens - Mike O'Donnell becomes 17 years old again. However, instead of Matthew Perry, Zac Efron plays the role of young Mike. This complete transformation allows Mike to relive his cherished memories and believe that it is never too late to fix some things.