,
The trailer for the disaster film "Godzilla 1.0" has been published
The scale of destruction in post-war Tokyo is staggering.
Toho has released a new trailer for its film Godzilla 1.0. Viewers can appreciate the scale of chaos that, in the story, a giant lizard-like monster caused in post-war Tokyo. The film is the 37th film adaptation in the franchise, and is set in the Japanese capital as the country recovers from World War II.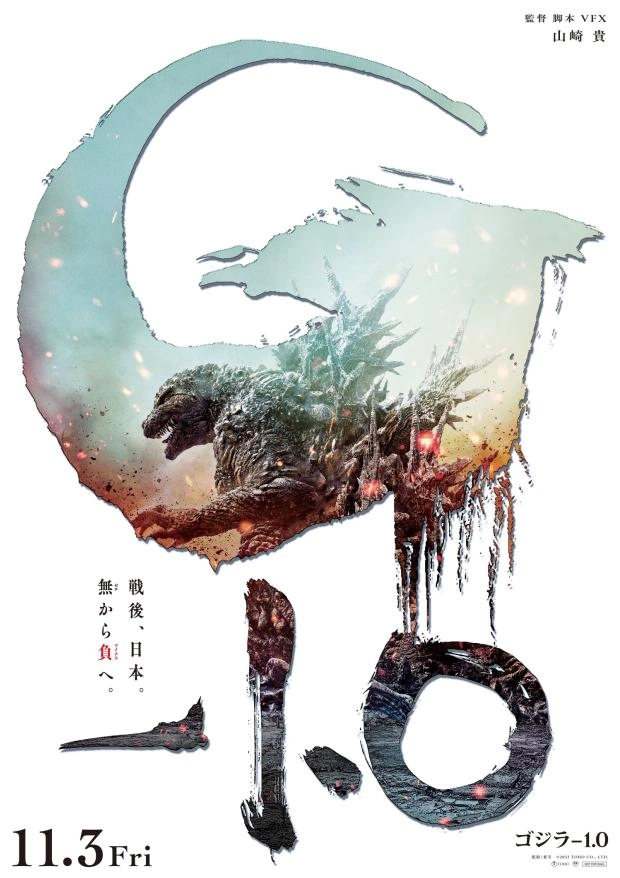 The production was directed by the famous Japanese computer graphics specialist and artist Takashi Yamazaki ("Lupin III: The First") from his own script. The roles were played by Ryunosuke Kamiki, Minami Hanabe, Yuki Yamada, Munetaka Yaoki and others.
"Godzilla 1.0" is the third project in Yamazaki's career where he used Godzilla as a character. He previously showed the lizard in the drama "Always: Sunset on Third Avenue 2" (2007), and also developed the "Godzilla the Ride" attraction in the Japanese amusement park Seibu-en based on it in 2021.