,
Tilda Swinton is 63: her best movie roles.
The actress with an unusual appearance and a wide range has long established itself as a professional "chameleon", which under the power of the most difficult roles.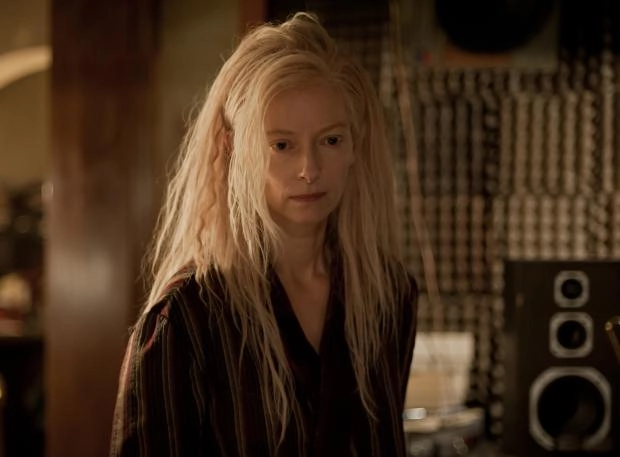 "Only Lovers Left Alive" (2013).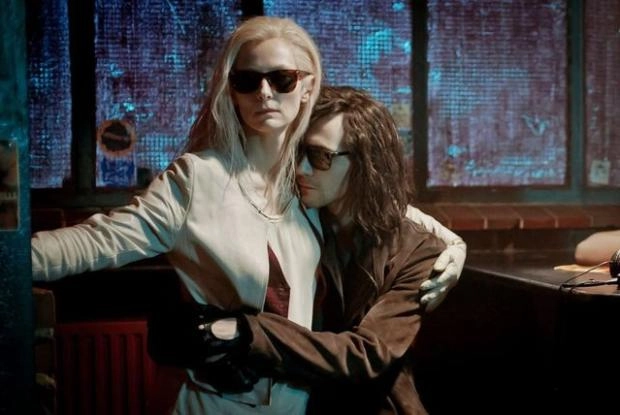 Let's give Jim Jarmusch credit for his ability to make vampires both fun and "fuzzy" at the same time. It seems to have all the hallmarks of a horror movie, but instead of thrills and excitement, it's ordinary, awkward and heartbreaking. And who says the idea of eternal life is fun? The plot centers on two ancient vampires, Adam (Tom Hiddleston) and Eve (Swinton), reunited in modern day Detroit after centuries apart. However, the arrival of Eva's emotionally unstable sister (Mia Wasikowska) and her boyfriend, a regular guy (Aton Yelchin) threatens to destroy the newly formed union. Swinton won the Independent Spirit Awards for her performance, Jarmusch won hers for directing.
"Suspiria" (2018).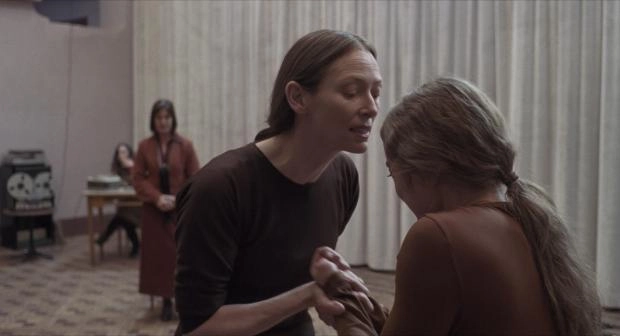 You don't see a movie like this from Luca Guadagnino on the screen very often. This is a remake of Dario Argento's classic horror. The action takes place in 1977 with an American ballerina (Dakota Johnson) joining the Berlin Dance Academy. The problem is one - in the walls of the institution is a real devilry, which is about to consume the heroine, if she does not reveal its secret. Swinton played three roles at once - a mysterious dance teacher, Madame Blanc; a wicked witch, mother Helena Marcos and an aging psychiatrist, Dr. Joseph Klemperer (in the credits Lutz Ebersdorf). Of course, the fact that Tilda was able to "dissolve" in each of the images, entirely to her credit. Well, and the makeup artists too. They did it so well that many people could not recognize Swinton in some of the roles.
"Snowpiercer" (2013).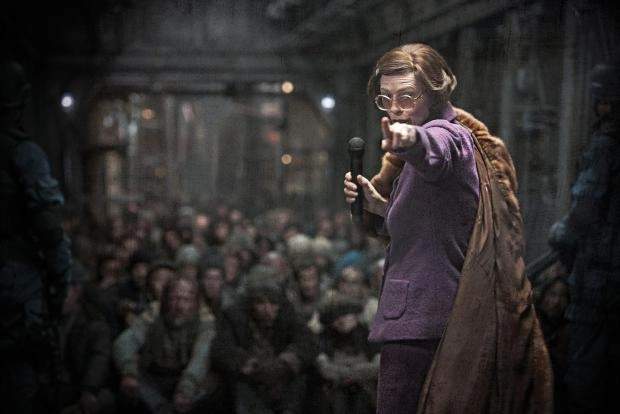 A mesmerizing science fiction from South Korean director Pon Joon-ho, who won an Oscar for "Parasites" (2019). As a result of a failed experiment to combat global warming, the Earth is plunged into a new Ice Age. Humanity has all but disappeared except for a lucky group of people who manage to board the "polar express," a high-speed train roaming the globe where a new social order is taking shape. Swinton delivers one of the best roles of her career, appearing as the second most important figure in the hierarchy, Minister Mason, who tries to deal with the growing discontent of the "lower" class passengers. The odious Mason earned her nominations for various prestigious film awards, including Critics' Choice.
"Michael Clayton" (2007)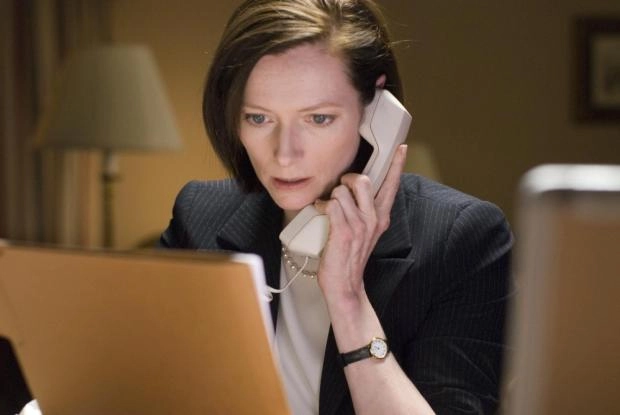 Swinton carried off her Best Supporting Actress Oscar for her work on this crime drama. The plot centers around a business defense specialist (George Clooney) who is called in to help a law firm after one of its executives (Tom Wilkinson) has a nervous breakdown. It turns out that the cause was uncovered fraud in the large chemical company he represents. However, its CEO (Swinton) is ready to do anything to win the case.
«We Need to Talk About Kevin» (2011)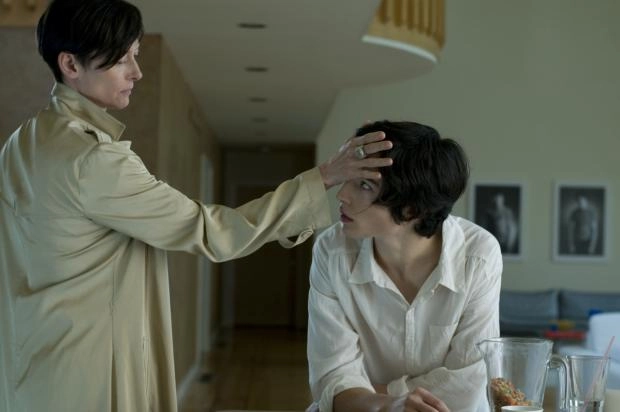 Lynne Ramsey's dark and suspenseful thriller may make you rethink your attitude toward children. In this movie, Swinton gives the audience a performance as Eve, a successful travel writer whose world is turned upside down by her pregnancy. No matter how hard she tries, she can't love her son Kevin (Ezra Miller), whose behavior becomes increasingly erratic, eventually leading to violence and the destruction of both their lives. Ramsey gradually immerses us in this woman's soul, with Swinton becoming a guide along the way. After receiving nominations for Golden Globe, BAFTA, SAG and Critics' Choice Awards, Tilda was left without any chance to compete for an Oscar at the end of 2011.