,
Netflix has released a teaser for the action-adventure film "Damsel"
The lead role was played by Millie Bobby Brown.
Fans of the action genre got a chance to join Netflix's new child - the fantasy movie "Damsel". Streaming service released a short video with a cut of its frames. The roles in the film performed Millie Bobby Brown, Angela Bassett, Robin Wright, Ray Winston, Nick Robinson, Brooke Carter and Shohreh Aghdashtu. The picture was shot by Juan Carlos Fresnadillo from the script by Dan Mazo.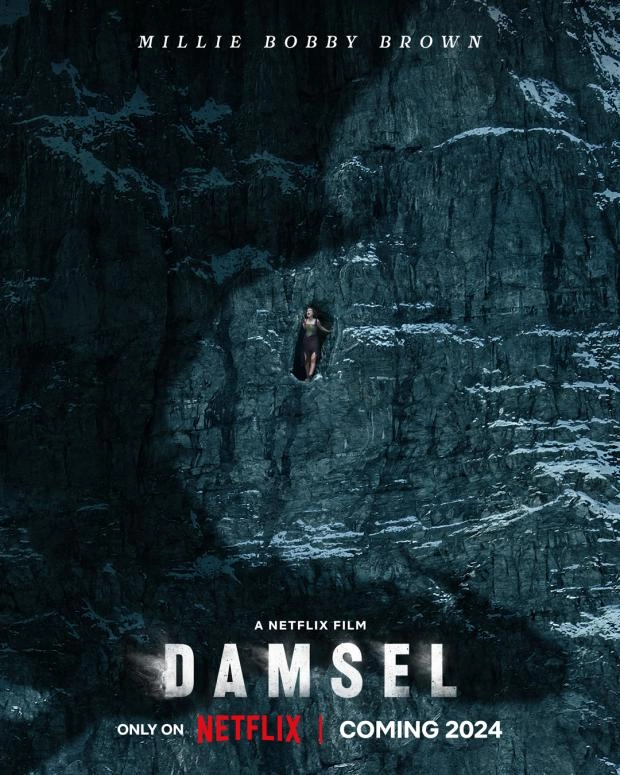 The plot centers around a young humble girl who has agreed to marry a handsome prince, but discovers that his crowned family is using her as a sacrifice to repay an ancient debt. Thrown into a cave with a fire-breathing dragon, she must make a gigantic effort to survive.
"This journey will take you to a world that is as familiar as you might think at first glance. But then we will offer you a new perspective on fairy tales and fantasy adventures," Fresnadillo informed and urged to watch the movie with an open mind. Part of what happens in it is "based on reality," the director emphasized.