,
Sony Pictures has released the trailer for "Madame Web" starring Dakota Joh
This is the first feature film based on Marvel Comics with a woman as the lead character.
Move over, Spider-Man... there are new heroes in town that can cling and hang. Sony Pictures has released the first trailer for "Madame Web" starring Dakota Johnson and Sidney Sweeney, a tense thriller set in the Marvel Cinematic Universe.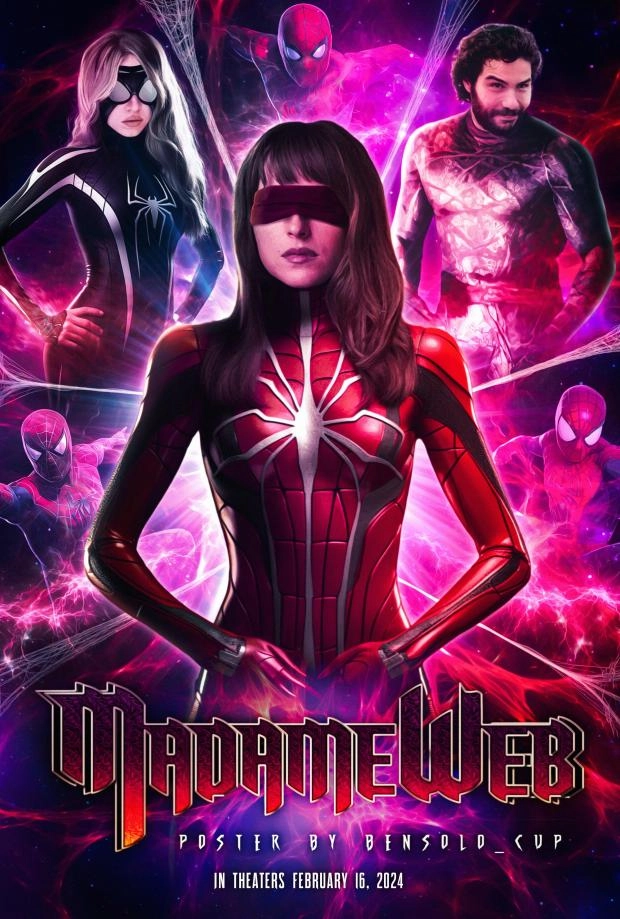 Johnson plays the role of Cassandra Webb, a Manhattan paramedic who has clairvoyance. This allows her to predict the future and navigate the spider world. In the trailer, she forms a partnership with three young women, including Julia Carpenter (Sweeney). Later in the comic book storyline, she takes on the role of Spider-Woman to understand her past and survive a deadly present.
The movie also stars Isabela Merced, Emma Roberts, Adam Scott, Celeste O'Connor, Tahar Rahim, Mike Epps and Zasha Mamet. The production was directed by S.J. Clarkson ("Jessica Jones," "The Defenders") from a screenplay co-written by Claire Parker. In theaters the picture can be seen from February 14.