,
Netflix released a teaser and announced release dates for the fourth season
Penn Badgley will continue to play the charming but emotionally obsessed hero who will try to start life over.
Fans of the crime-romance series "You" can rejoice. The release dates of their favorite project have become known. The first part of the fourth season will be available to watch on Netflix on February 10, and the second part on March 10, 2023.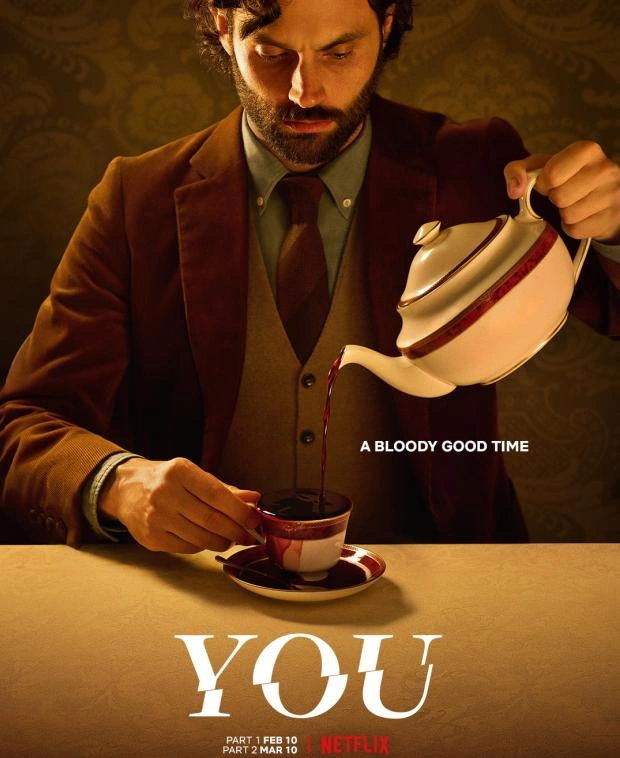 The press service of the streaming service also published a poster and a short video announcing the events in the life of Joe, played again by Penn Badgley. This time, he will try to forget his dark past as a serial killer and start a new life by moving to London and taking a job as a teacher with the title "Professor" and under the name "Jonathan Moore".
Although he promises not to make more contact with students than teacher and student, he doesn't last long. His maniacal tendencies never cease to remind him of himself, and in the most unexpected places.