,
Europe hit by heavy snowfalls
Bad weather creates inconvenience to the inhabitants of Italy, Austria, Slovenia, Croatia and Mallorca.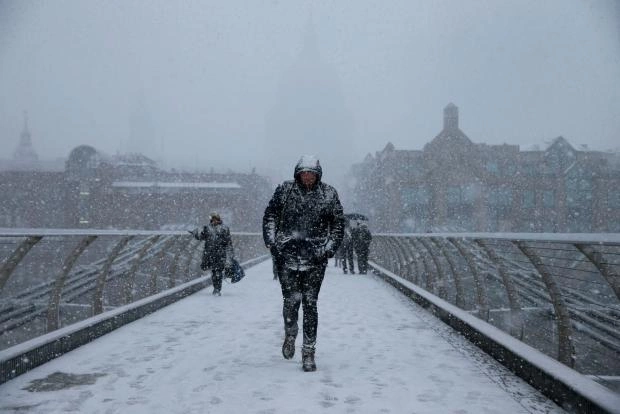 On Monday, Mallorca was hit by the heaviest snowfall in more than five years. In Fornalucha, 7 centimeters of snow fell, and in the Sierra de Tramuntana mountain range, a temperature of 2.4 degrees Celsius was recorded.
The Palma meteorological service said on Monday that even more heavy snow is expected on Wednesday, with up to 10 centimeters falling in some areas.
Several regions of Italy also faced extreme weather warnings due to snowfall and frost. In Le Marche and Emilia-Romagna, it was announced that bad weather could pose a threat to people and their property.
Warnings are in effect in Abruzzo, Basilicata, Campania, Calabria, Molise, Apulia and Umbria, and there is a risk of avalanches in the Lombard and Veneto Dolomites.
Slovenia, Croatia and Austria suffered from snow storms. Bad weather there caused power outages. In addition, in some areas, such as Carinthia in Austria, roads and schools had to be closed. About 5,000 households were left without electricity.
Earlier it became known that in Ecuador earned the first subway line. Its length is about 23 kilometers.