,
The earthquake left a huge rift in the Turkish Hatay region
The crack is 200 meters wide and 30 meters deep.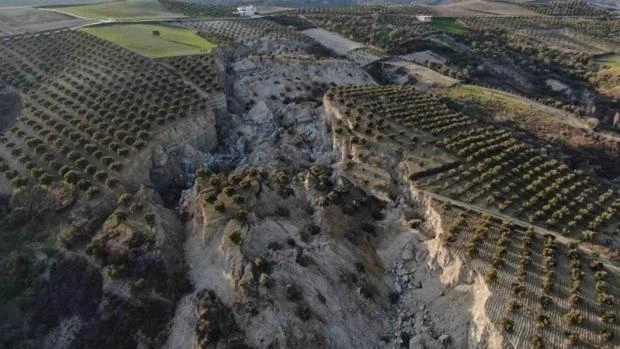 An earthquake of magnitude 7.8 in southeast Turkey caused a huge crack 200 meters wide and 30 meters deep in Hatay province.
Witnesses cited by local media heard a massive explosion and then saw smoke in the olive groves of Tepehan village.
After the tremors stopped, residents examined the hole in the ground, and then recorded the catastrophe with the help of a drone.
Earlier it became known that lightning struck the statue of Jesus Christ in Rio de Janeiro, Brazil.