,
Doomsday volcano erupts in Indonesia
The Indonesian volcano Merapi is one of the most active in the world.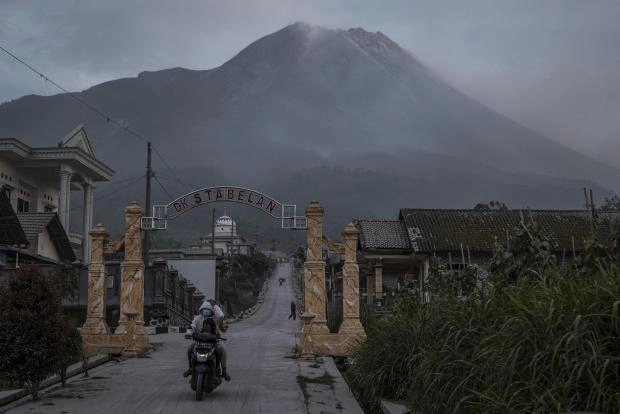 The Merapi volcano, located in the central region of the Indonesian island of Java, this Saturday threw out a river of red-hot lava about one and a half kilometers long, as well as clouds of smoke and ash, which caused the alarm of local authorities.
"A lava eruption has been detected that reaches a distance of 1,500 meters to the southwest," the Center for Geological Disaster Research and Development said in a statement released today.
It is added that the explosive eruption can reach a distance of up to 3 kilometers from the crater.
The evacuation of the local population is not yet considered necessary.
Merapi with a height of 2968 m is located on the border of the special region of Yogyakarta and the province of Central Java, is the most active volcano in the Asian country and one of the most erupting in the world.
Its last major eruption, which occurred in 2010, killed 347 people and forced the evacuation of nearly 400,000 people, including 3,000 families who had to be resettled permanently.
See also: Egyptian archaeologists have found a statue that looks like a sphinx.