,
Paris bans electric scooter rentals
Paris becomes the first major city in the world to veto electric scooters.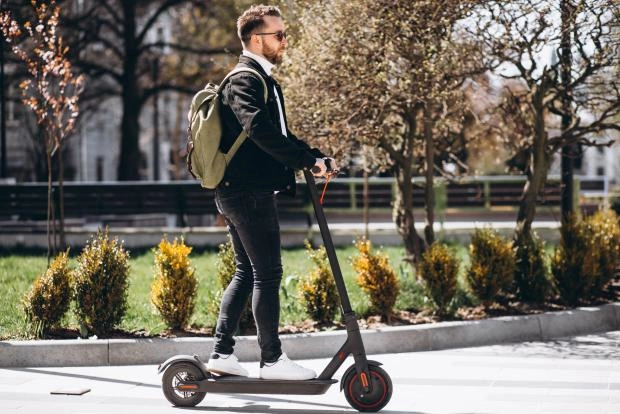 Paris has decided to ban the use of existing rental electric scooters in the city. The referendum held in the French capital marks the beginning and end of the use of these vehicles. It thus becomes the first metropolitan area to veto them.
Lime, one of the largest electric scooter operators, has to leave the city by September, within the month its contract expires. The same applies to Dott, which announced that after "our permits expire on September 1st", service in Paris will be permanently terminated.
For his part, the latter expressed great dissatisfaction with the decision taken by the voters and the city of Paris. "We recognize the results of this unprecedented referendum, which has been heavily influenced by very restrictive voting practices," they comment in a press release. "This resulted in extremely low turnout, heavily skewed towards older age groups, which widened the gap between pluses and minuses."
We regret that Parisians will be deprived of the opportunity to use public and environmentally friendly transport. This is a step back towards sustainable transport in Paris ahead of the 2024 Olympics.

Dott
Of course, this decision only applies to rental electric scooters. Those citizens who have such a scooter can continue to use it to move around the city of Paris, always observing the rules and regulations for its use.
The electric scooter is becoming one of the most controversial vehicles, and Paris has already decided
Since its inception, electric scooters have become one of the most controversial modes of transport of all. In 2021, there were 459 accidents related to them in the city of Paris, 24 of which were fatal. While not an alarming number, it does make us realize that the vehicle needs better management by the mobility authorities.
They are a concern... there have been many complaints from people telling us that they can't take it anymore, that they are going too fast, that the behavior of cyclists is impolite.

David Belliard, deputy mayor of Paris in charge of transport and member of the Green Party.
Unfortunately, it looks like there is still a lot to be done with this type of vehicle. The citizens' decision only reflects the authorities' lax control over these new technologies. After all, walking around big cities has become a challenge, whether it's because of cars or people on electric scooters walking mindlessly on the sidewalks.