,
Donald Trump to face US justice
Billionaire Donald Trump, 76, arrived at a Manhattan courthouse on Tuesday to face charges.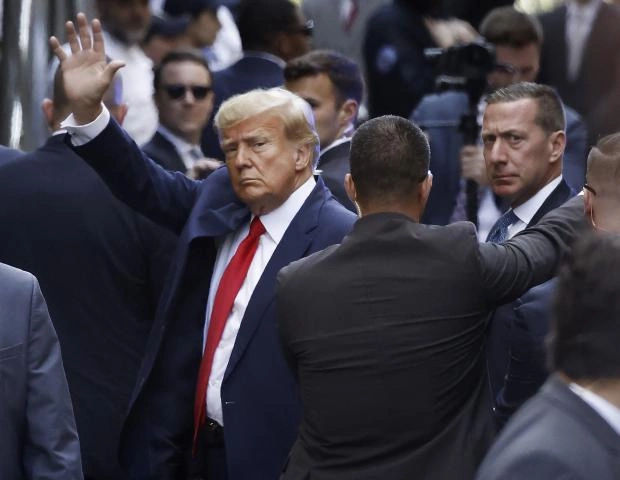 Donald Trump, a former U.S. president and front-runner to re-run as the Republican nominee for office in 2024, will be formally charged Tuesday on criminal charges for allegedly paying money to a pornographic actress for her silence during the 2016 election campaign.
His supporters and opponents noisily gathered in front of the Manhattan court.
Trump learns for the first time of the allegations against him. According to his lawyers, he pleads not guilty and is expected to make his own statement under standard court procedure.
From his motorcade, Trump posted on social media: "Heading to Lower Manhattan, to the courthouse. It seems so UNREAL - WOW, they're going to HAVE ME. I can't believe this is happening in America."
Yahoo News reported late Monday that Trump would face 34 felony charges for forging business documents.