,
Charles III celebrates Easter, big family reunion without Harry and Megan
Easter Mass, held today in St. George's Chapel, serves as family preparation for Charles III's coronation, and Kate and William will not hesitate to accompany the monarch.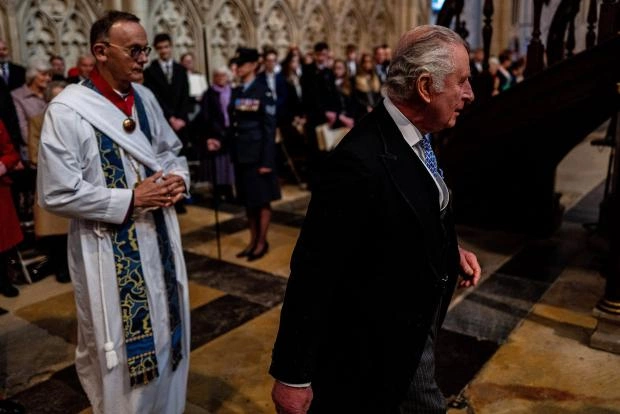 The British royal family has today marked in the red on its schedule. As every year, the Windsors gather for the traditional Easter Mass held in St. George's Chapel. An Easter Sunday church service is being held here this afternoon, and it will be a time when King Charles III (74) will appear with his wife Camila (75) and most of his family just over a month after his coronation.
Today's Mass will serve as a preparation for a historic moment for the King of England. And not only that. The religious event will be significant because it is being held for the first time since the passing of Elizabeth II. All of this, in one form or another, makes Charles III the protagonist. Consequently, a strong core of his family will accompany him because this is one of those occasions when they demonstrate their union.
Kate and William will not miss Easter Mass. A few days ago, they confirmed from Kensington Palace that the Princes of Wales will attend Easter Mass. It is unknown at this time whether or not they will do so accompanied by their children. Last year, George and Charlotte did go to the event with their parents, while little Louis stayed home. But given that the youngest of William's (40) and Kate Middleton's (41) children did attend recent family events, all indications are that the family may come to the traditional Mass in full.
Those absent will again be Prince Harry (38) and Meghan Markle (41). As usual since they are no longer part of the royal family, and although they have made exceptional appearances, the Dukes of Sussex will be absent from the family event. Thus, the gap that exists between them and the British royal family will once again become visible. What remains to be seen is whether this reflects whether they will be at Charles III's coronation.
Read also: Meghan Markle won her case against her half-sister.